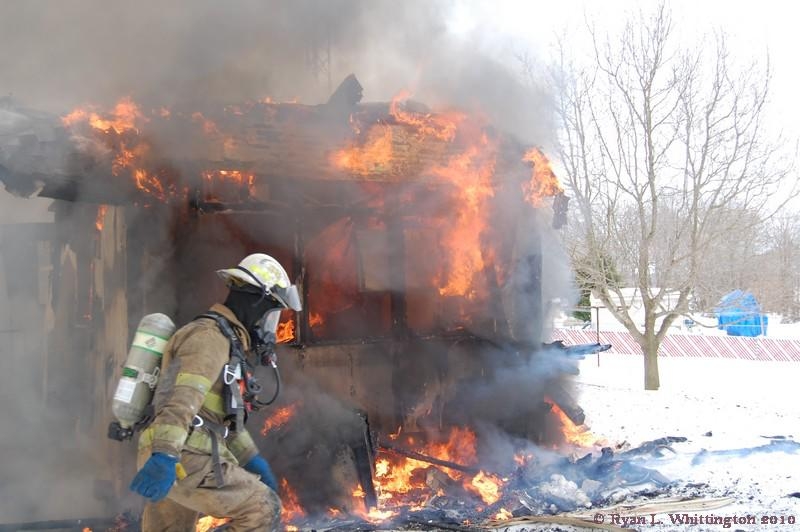 2/17/2010 – At 0914 hours Station 48 was alerted for a reported structure in the 200 Block of Gelden Road in Felton Delaware along with mutual aid from Station 55 (Magnolia), and Station 41 Camden.
Engine 48-1 responded under direction of Chief G. Moore. E48-1 arrived on scene to find a mobile home with heavy fire showing. After noticing a vehicle in the driveway and reports from the neighbors, command had crews from the second and third engine companies assist the initial engine crew with a search of the interior. A second BLS crew was added to the call along with Kent County Paramedics.
Conditions quickly deteriorated and firefighters found one victim's body inside the structure. The identification and cause of fire is under investigation.
Units Responding: Engine 48-1, Engine 48-2, Engine 48-3, Tanker 48-5, A-48, Engine 55-3, Engine 41-3, Tanker 41, Tanker 55, A-55.
Photo & Story By: Ryan L. Whittington
Photographs by : Ryan Whittington