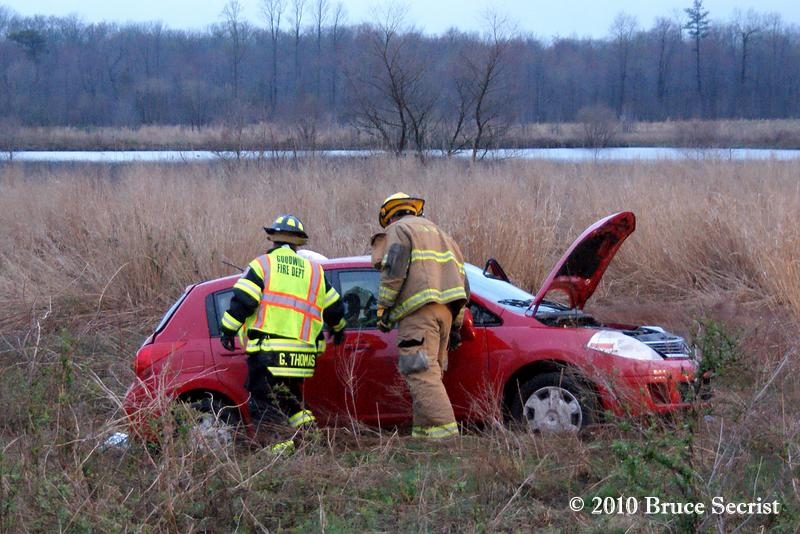 3/29/2010 – At 7:09 PM Queen Anne's County dispatched Station 4 (Goodwill) for an MVC with ejection on Starr Road (Route 309) in the area of Poplar School Road.
Officer 403 (T.J. Palmatary) arrived on location, reported one vehicle off the roadway and established "Starr Road" command. Upon further investigation it was found that there was one patient that had been ejected. The patient was transported by ground to the Memorial Hospital at Easton where she succumbed to her injuries.
Crews remained on the scene to provide lighting for the Maryland State Police investigating the accident.
On behalf of everyone at Fire in the Hole Photography, I would like to offer our condolences to everyone affected by this tragedy.
Photographs by : Bruce Secrist