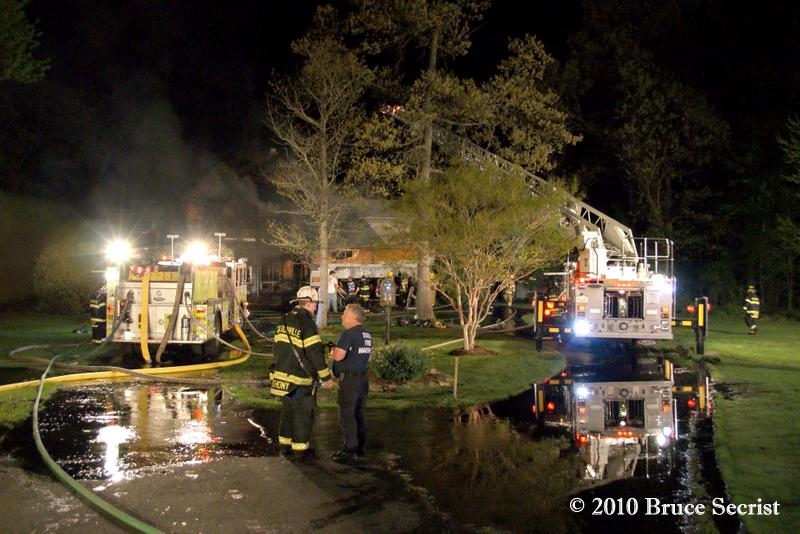 4/13/2010 – At 1:20 AM Queen Anne's County dispatched Station 2 (Grasonville), Station 3 (Queenstown), Station 1 (Kent Island) and Station 4 (Goodwill) for a working house fire in the Prospect Bay community.
Reserve Engine 26 arrived on location and Officer 204 (D. Jones) reported a large two story house well involved. Upon the arrival of Truck 2, Officer 201 (J. Anthony) established "Prospect Bay" command. Crews made an aggressive attack on the large blaze putting a quick knock on the majority of the fire; not before a 2nd Alarm was requested bringing additional equipment from Talbot and Anne Arundel County. Crews remained on the scene for approximately 4 hours doing extensive overhaul.
The cause of the fire is under investigation by the Maryland State Fire Marshall's Office.
All occupants of the house were able to escape the blaze without injury and are being assisted by the Red Cross.
Photographs by : Bruce Secrist