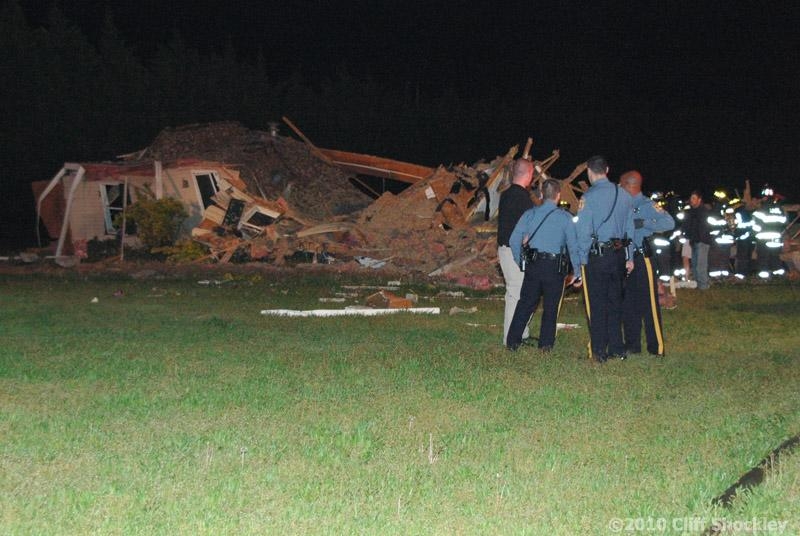 4/26/2010 – At 9:35pm Sussex County EOC received reports of a house explosion at 31332 Dogwood Lane in Laurel. Crews from Laurel (Station 81), Delmar (Station 74), and Sharptown (Station 14), Blades (Station 71), Sussex County Rescue Team and Sussex County Paramedics were on scene. Police officers from Laurel Police and DSP, along with a team from the Delaware State Fire Marshall's office responded.
Crews arrived to find a double-wide mobile home rocked off its foundation and a majority of it collapsed. Debris was strewn for quite a distance. It is believed that a family of 5, 3 children and 2 adults, was in the house at the time, 4 escaped, and a 26 year old male was trapped for an extended period. The extent of the injuries to the victims is not known at this time.
There was propane service at the house, however there was no immediate indication of fire, nor was the storage tank ruptured. The State Fire Marshall's office is expected to have an invesitgation team on location well past midnight.
Photographers Cliff Shockley and JR Adkins were on scene.