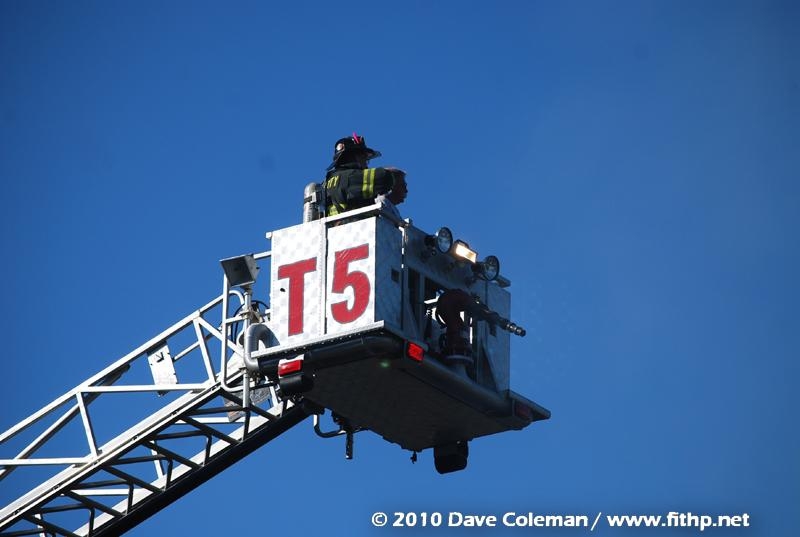 5/15/2010 – On 15 May 2010 at 1615 hours, the Ocean City Fire Department responded to the Purnell Center, a professional complex containing five businesses, in the 11000 Block of Ocean Gateway. Captain Josh Bunting arrived on location, and confirmed smoke and fire showing from sides Alpha and Charlie. He requested the third alarm assignment, bringing in mutual aid engines for RIT and additional tankers. Chief Duke arrived and assumed command.
With fire conditions increasing, command requested additional tankers. Several 2 ½ inch hand lines were advanced and, as conditions worsened, command evacuated crews from the structure. Ladder truck and water supply operations were established, and an aggressive attack contained the fire. One firefighter sustained minor injuries. The operation concluded at 2036 hours, and is being investigated by the Worcester County Fire Marshal's Office.
Story By: Ryan L. Whittington, OCFD Public Information Officer
Units on location:
Ocean City Units: Chiefs 1, 51, & 53 / Engines 1, 2, 3, & 12 / Tankers 19 & 20 / Paramedics 1 & 2 / Rescue 7 / Truck 5.
Worcester County Units: Newark Station 500, Berlin Station 600, Showell Station 800, Bishopville Station 900, & Ocean Pines Station 1100.
Sussex County Delaware Units: Selbyville Station 88, Bethany Station 70, Dagsboro Station 73, & Roxana Station 90
Maryland State Police, Worcester County Fire Marshal, & Fire Police.
Photographs by : Dave Colman