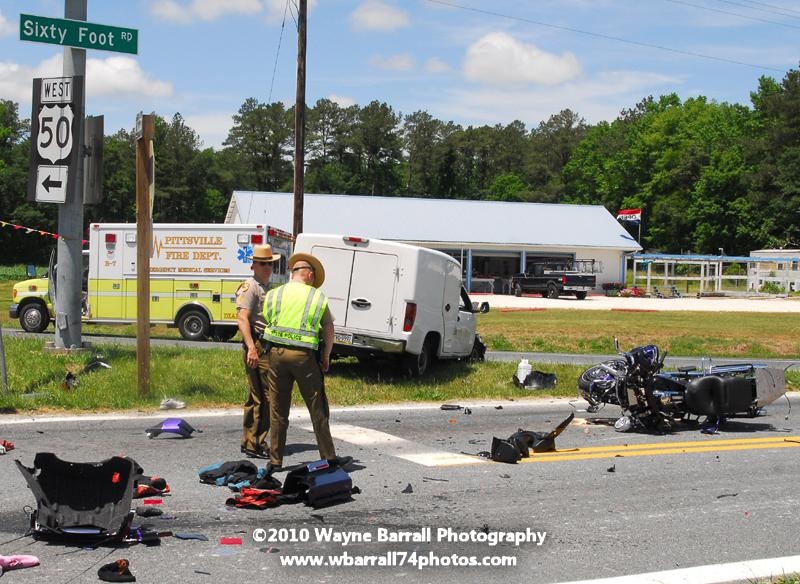 5/25/2010 – Maryland State Police say a Florida man is dead after the motorcycle he was riding was struck by a truck on Route 50 in Pittsville early Tuesday afternoon.
Police say Harry Singleton, 70, of St. Augustine, Fla., was riding a Harley Davidson motorcycle on westbound Route 50 just east of Sixty Foot Road. Police say that meantime, a Chevrolet work truck, driven by Michael Nannini, 39, of Pittsburgh, was northbound on Sixty Foot Road when it crossed westbound Route 50 and pulled out in front of the oncoming motorcycle.
Authorities say Singleton was unable to avoid the work truck and collided with it. Singleton was taken to Peninsula Regional Medical Center where he was pronounced dead. Nannini refused any medical treatment at the scene, according to police.
Troopers say speed of the motorcycle does not appear to be a factor in the collision, nor was either operator under the influence of alcohol.
Charges are pending against Nannini upon consultation with the Wicomico County State's Attorney's Office, according to police.
Story from WBOC News
Photographs by : Wayne Barrall