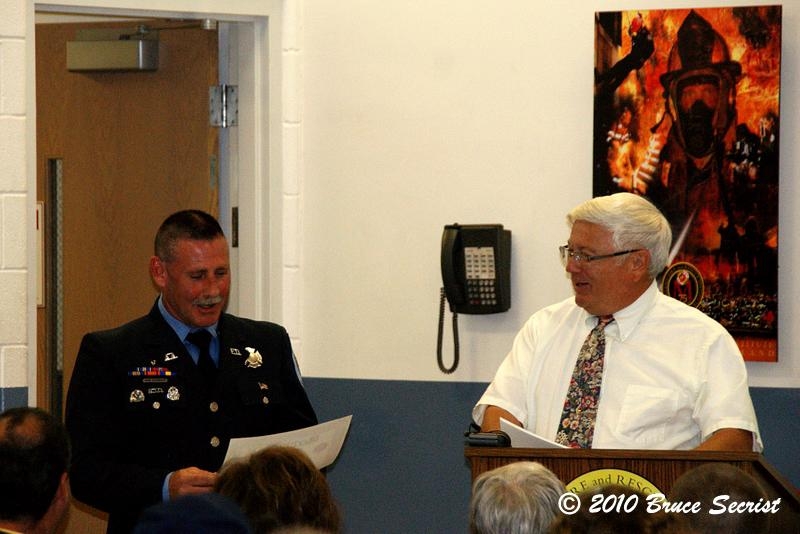 6/3/2010 – On Friday evening the Maryland Fire and Rescue Institute held a graduation ceremony for 11 students from Queen Anne's, Talbot and Kent County High School that completed the 365 hour Firefighter/EMT training program. This is the ninth year for the High School Career and Technology Program and has proven to be a success. The ceremony was lead by MFRI Instructor and Program Coordinator Francis D. Jester.
The 2010 program graduates are Courtney Chance, Ryan Gardner, Ashlea Greenhawk, Amber Harris, Ethan Hutchison, Derek Loughery, Katelyn McNeal, Darren Rhodes, Heather Shortall, Amanda Stokes and Bryan Williams.
Katelyn McNeal received the Jonathan Orff award for having the highest GPA in the class. This award was created in honor of a 2005 graduate of the program that passed away in 2007.
On behalf of Fire in the Hole Photography I would like to congratulate these students and welcome them to the fire service.
Photographs by : Bruce Secrist