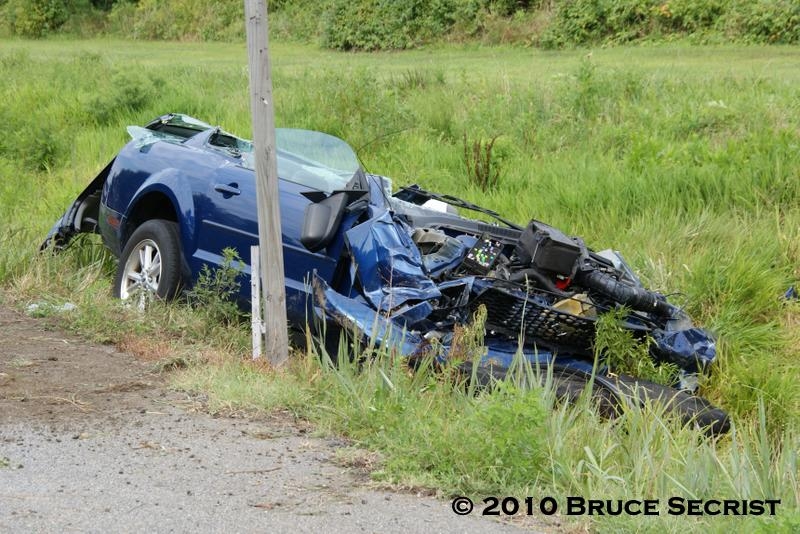 8/1/2010 – At 8:30 AM Queen Anne's County dispatched Station 1 (Kent Island), Station 9 (United Communities) and QAC Paramedics for an MVC with ejection on Route 8 in the area of Great Neck Road. Chief 1 (P. Schlotterbeck) and Paramedic 100 arrived on location to find two vehicles involved with several patients ejected and one entrapped. Officer 101 (P Schlotterbeck) established "Route 8" command.
Crews from Station 1 preformed a quick extrication on the entrapped patient and assisted EMS crews, while the Engine crew from Station 9 secured a landing zone at Batts Neck. Trooper 1 and Trooper 6 each transported one patient to the University of Maryland Shock Trauma Center in Baltimore. Two of the three patients ejected were pronounced dead at the scene.
Route 8 remained closed until mid-afternoon while the Maryland State Police Crash Team reconstructed the accident scene.
Photographs by : Bruce Secrist