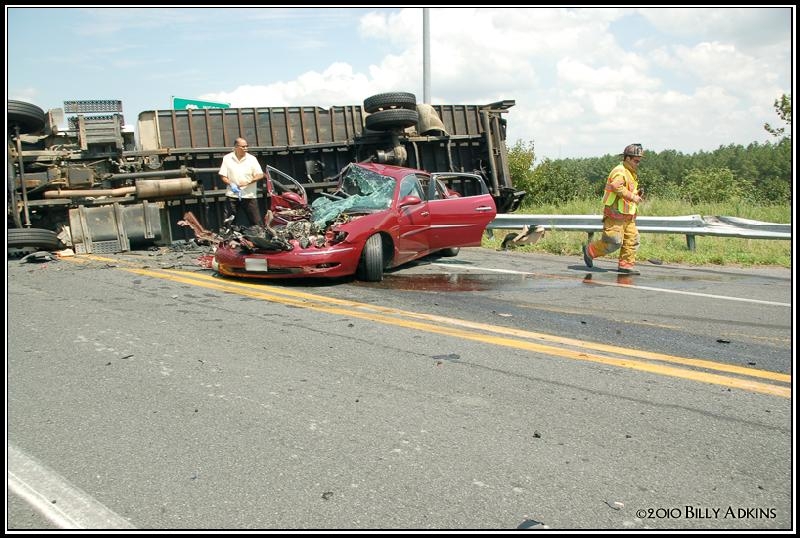 8/16/2010 – At 1:45pm Wicomico Central alerted Salisbury Stations 16 & 2 to a reported MVC with Injuries on the Naylor Mill Rd. overpass above the US 50 Bypass. En route the call was upgraded to rollover w/ entrapment. Engine 16 arrived to find a heavy duty Ford 6-wheeled 24ft. box truck had rolled over top a Buick LaCrosse sedan. The driver of the truck refused treatment. Two patients from the sedan were transported Priority 3 to PRMC. The third patient from the car was trapped and rescue crews took about 15 minutes to remove a door and the roof to extract. That patient was transported Priority 1 with chest and head trauma. Naylor Mill Rd. was closed during the accident and police's reconstuction investigation.
…. (Additional Photos to are up) …
Thanks to Pat Andrews for the use of his camera as a second view.
FITHP Photographers: Billy Adkins and Cliff Shockley