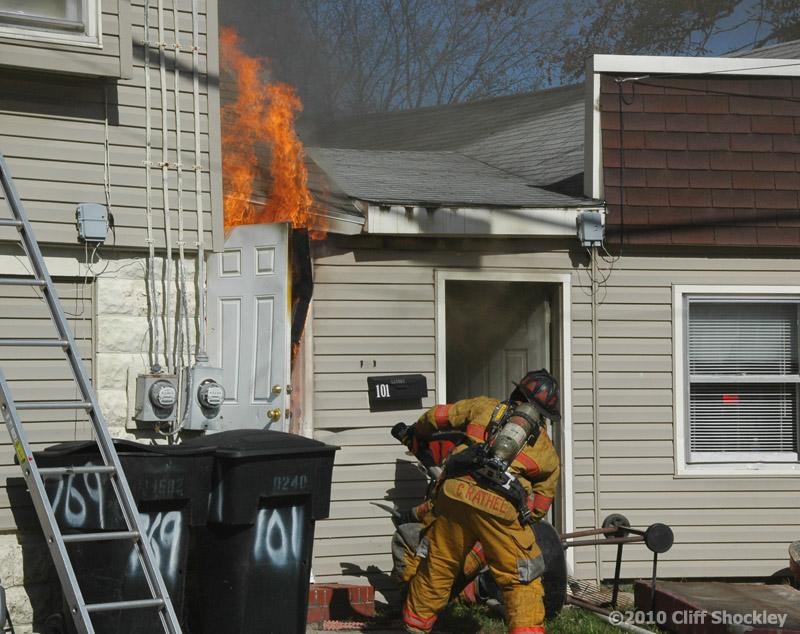 10/16/2010 – A fire that occurred in an apartment building on South Division Street Oct. 16 at 2 p.m. is currently under investigation by the Maryland State Fire Marshal.
Firefighters from departments in Salisbury, Hebron, Fruitland, Parsonsburg and Delmar responded, and the blaze was under control in roughly 75 minutes.
Officials said the preliminary cause is yet to be determined, however the fire originated in the exterior rear of the building.
Estimated loss of the structure and its contents is roughly $60,500.
Anyone with information is asked to call the Salisbury State Fire Marshal at 410-713-3780.
Photographs by : Cliff Shockley