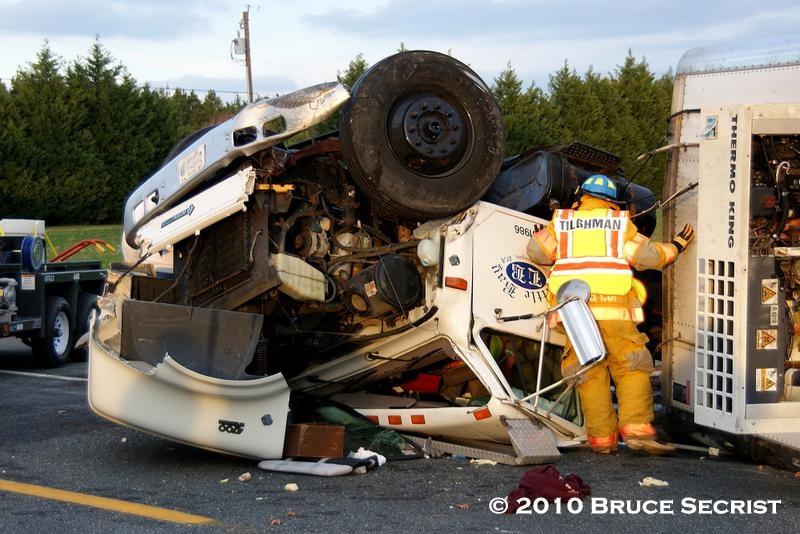 12/2/2010 – Shortly after 3:00 PM Talbot Center dispatched Station 70 (Tilghman), Station 40 (St. Michaels), Paramedic 97 and Paramedic 94 for a 10-50 PI with rollover on Tilghman Island Road in the area of Deep Harbor Farm Road.
Paramedic 97 arrived on location to find a box truck and passenger vehicle involved in a head-on collision with rollover and entrapment. Engine 77 arrived on location and officer 701 (J. Cummings) established "Tilghman Island Road" command.
Talbot County Special Unit 13 and Queen Anne's County MD2 were also dispatched to the scene to pump off the remainder of the fuel in the tanks of the box truck.
Trooper 2 and Trooper 7 each transported one patient to the University of Maryland Shock Trauma Center in Baltimore. The cause of the accident is being investigated by the Maryland State Police.
Units on scene: Engine 77, Tanker 74, Chief 40, Engine 49, Truck 40, PM 97, PM 94, PM 96, Trooper 2, Trooper 7, Special Unit 13, QAC MD2, State Police and State Highway
Photographs by : Bruce Secrist