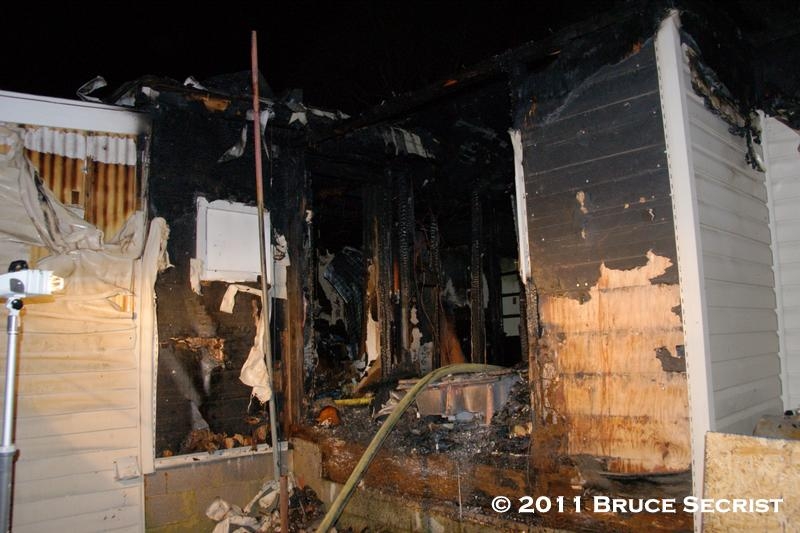 2/4/2011 – At 11:00 PM Caroline dispatched Station 200 (Preston) and Talbot County Station 60 (Easton) for a working house fire on Bethlehem Road in the area of Wood Wharf Road.
Engine 204 arrived on location, Officer 217 (T. Plutschak) reported heavy fire on side "C" and established command. Due to the heavy fire conditions Command requested a 2nd alarm which included Station 100 (Federalsburg), Station 300 (Denton) and Talbot County Station 50 (Cordova). Units operated on the scene for more then 3 hours before returning to service.
The cause of the fire is being investigated by the State Fire Marshall's Office.
Photographs by : Bruce Secrist