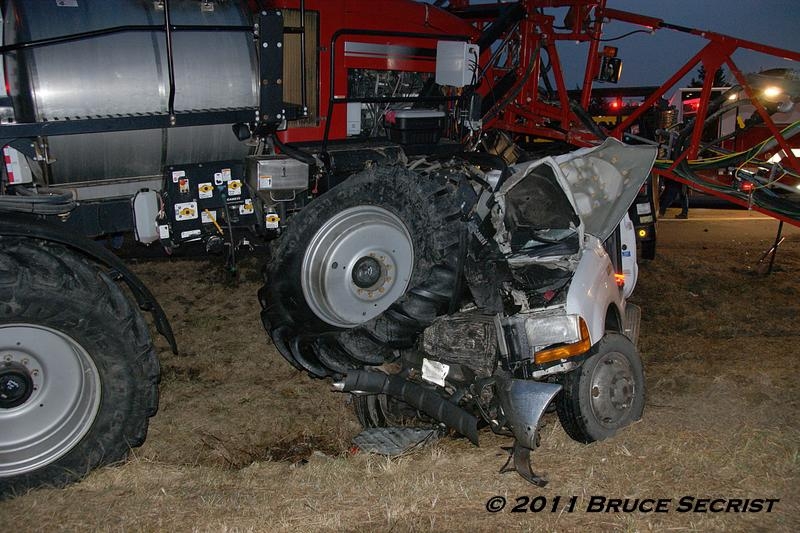 2/18/2011 – At 6:15 AM Caroline dispatched Station 300 (Denton), Paramedic 13 and Paramedic 14 for an MVC with injuries at the intersection of Shore Highway (Route 404) and Holly Road.
Chief 3 (W. Fretterd) arrived on location to find a stake body construction truck and a large sprayer involved, with the driver of the truck heavily entrapped. Officer 315 (W. Fretterd) established "Shore Highway" command. Crews from Rescue 300 and Engine 304 were able to extricate the driver of the truck quickly. EMS crews then packaged the patient for transport to the University of Maryland Shock Trauma Center in Baltimore by Trooper 6. The driver of the sprayer refused treatment at the scene.
The accident is being investigated by the Maryland State Police.
Units on scene: Chief 3, Rescue 300, Engine 304, Paramedic 13, Paramedic 14, Trooper 6, MSP, Caroline Sheriff Dept. and State Highway.
Photographs by : Bruce Secrist