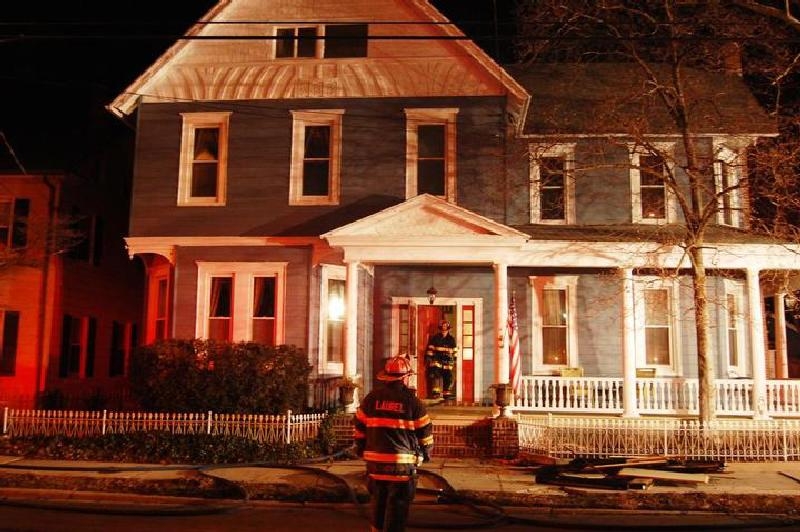 2/15/2011 – While crews from Station 14 Sharptown were providing stand-by in Station 81 Laurel so the LFD members could enjoy their annual banquet, they were awoken in the early morning hours for a reported chimney fire. Shortly after dispatch the alarm was upgraded to a structure fire. That alert added 71 (Blades) and 87 (Seaford) to the call.
Command 81 with Captain Brandon Givens responded and arrived on scene and established Central Avenue command. Engine 1404 responded from station 81 (Laurel) with Asst. Chief Ronnie Marvil. They arrived on scene and pulled a 1 ¾ " pre-connect and made quick work on a fire above the fireplace. Tower 81 arrived under the direction of Deputy Chief Mark Sheridan. The truck crew laddered the structure and checked for extension on division 2 and 3. Engine crews from Blades and Seaford arrived and assisted in overhaul. Due to the quick response the fire was contained to the area of origin above the fireplace. After crews were satisfied there was no extension in the upper levels of the home command placed the incident under control.
Thanks to LFD for the photographs.