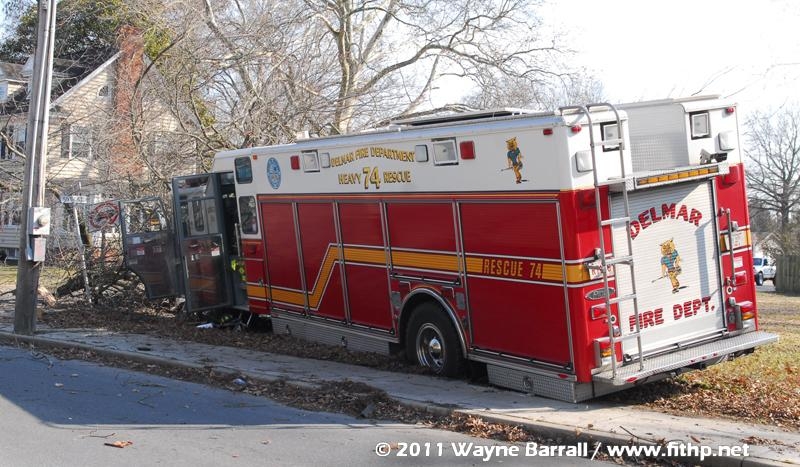 2/18/2011 – On 2-18-11 the Delmar Fire Department was responding to a motor vehicle accident call when they had one of their own. While responding to the first accident, Rescue 74 was involved in an accident at the intersection of East State St and 6th St. The driver of the rescue truck had a medical emergency and lost control of the truck. The rescue truck veered of the right side of the roadway striking several signs, a utility pole and a tree. A Delmar Police Officer came upon the accident and pulled both the driver and officer out of the driver's side door of the truck. The police officer had to use a fire extinguisher to put out a small electrical fire inside the cab. Both occupants were transported to PRMC in Salisbury Md for treatment. Crews worked for several hours to clean up the accident scene.
Rescue 74 sustained heavy damage from the accident. Neighboring fire departments will assist Delmar on any calls needing a rescue truck.
Delmarva Power stated that nearly 2700 customers were without service for nearly 5 hours.