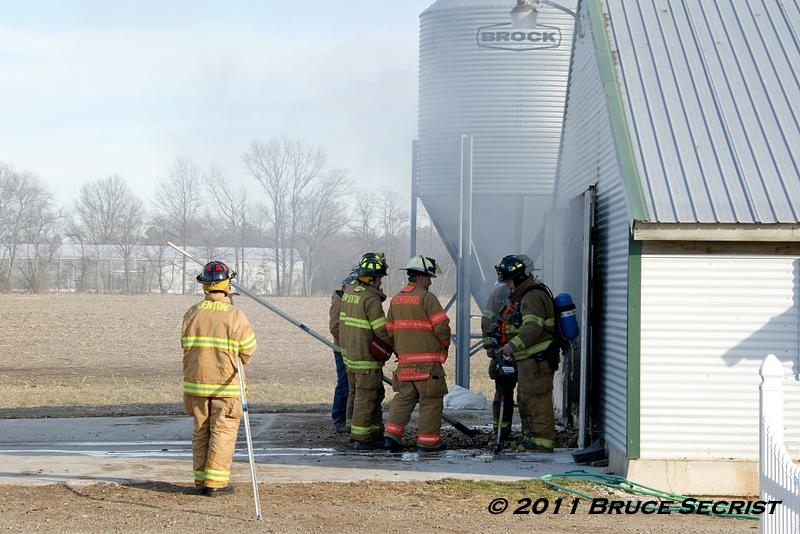 2/20/2011 – At 3:38 PM Caroline dispatched Station 600 (Greensboro), Station 700 (Goldsboro), Station 400 (Ridgely) and Station 300 (Denton) for a chicken house fire at 12805 Kibler Road. Officer 615 (J. Bambary) arrived on location, reported heavy smoke showing and established "Kibler Road" command. Crews entered a side door on the chicken house and made a very aggressive attack on the blaze, keeping the amount of fire damage to a minimum.
Queen Anne's County Engine 55 (Church Hill) was also on the call. They were on stand-by at Station 700 while their crews were battling a large natural cover fire in Marydel.
Units on scene: Engine 603, Engine 604, Tanker 606, Brush 602, Engine 702, Engine 703, Tanker 706, Engine 405, Tanker 406, Brush 403, Engine 304, Tower 310, Paramedic 14 and Paramedic 17.
Photographs by : Bruce Secrist