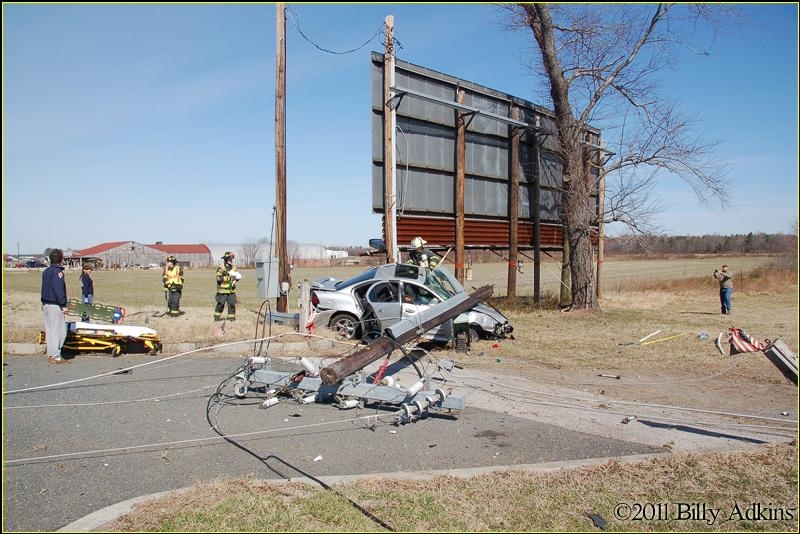 3/8/2011 – Tuesday, March 8, 2011 Hebron VFD was alerted for MVC with Rescue, Ocean Gateway east of Old Railroad Rd.
Arriving units found single vehicle into a pole with wires down, and on top of the vehicle. 2 pts. already out of the car and driver trapped inside.
After determining the power was off crews went to work on the extrication. The roof had to be removed, the passenger's side door also removed, and the dash was rolled, to gain access.
2 pt.'s transported with minor injuries.
Rt. 50 was closed in both directions, for a period of time.
Units on scene: PM-B5, R/P 501, A-5, B-9, R/E 906, Fire Police, MSP, Wicomico County Sheriff Dept. and Choptank Electric
Units were on scene 1 hr. 15 minutes.
Photographs by : Billy Adkins