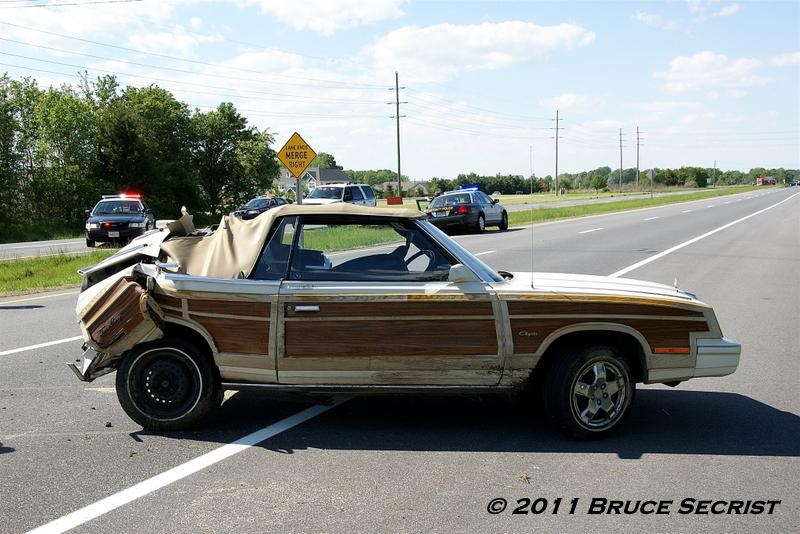 5/5/2011 – At 3:20 PM Talbot Center dispatched Station 60 (Easton) and Paramedic 96 for a 10-50 PI on the south end of the Bypass, in the area of the Days Inn.
Chief 61 (S. Jones) arrived on location, reported it to be serious with two vehicles involved and established command. Paramedic 93 was added to the Rescue Box and Aviation was requested. One patient was transported to the Memorial Hospital at Easton with minor injuries and one patient was transported by Trooper 4 to PRMC in Salisbury. The Bypass remained closed in both directions for the duration of the call.
The cause of the accident is being investigated by the Easton Police Department.
Photographs by : Bruce Secrist