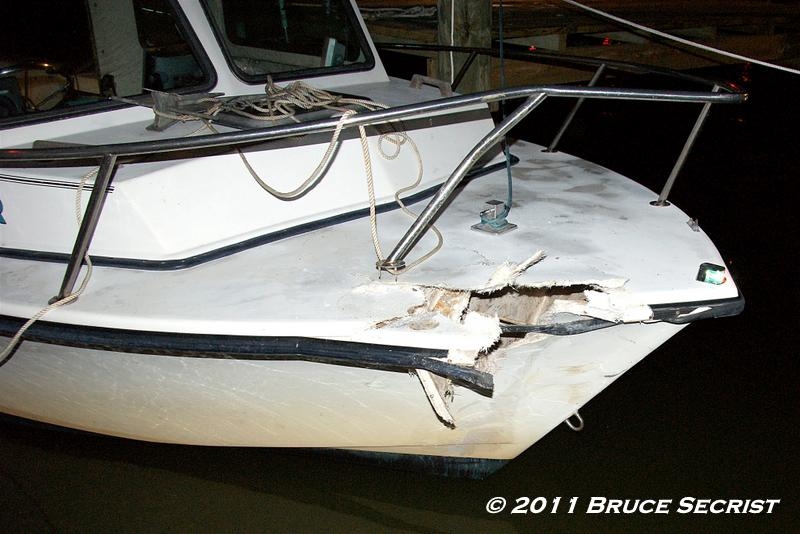 7/16/2011 – At approximately 11:45 PM, Talbot Center dispatched Station 50 (Cordova) for a traumatic injury on a boat in the area of Wye Landing. After obtaining additional information, Talbot Center dispatched Station 60 (Easton) and advised them the boat was located closer to Presquill. Chief 60 (J. McNeal) arrived on location, was able to see the boat in distress and established command.
The boat was able to make it to shore where 4 patients were evaluated for injuries. One patient was transported by Trooper 4 to the University of Maryland Shock Trauma Center and two patient were transported to the Memorial Hospital at Easton.
The boat reportedly struck the end of a dock. The accident is being investigated by DNR.
Photographs by : Bruce Secrist