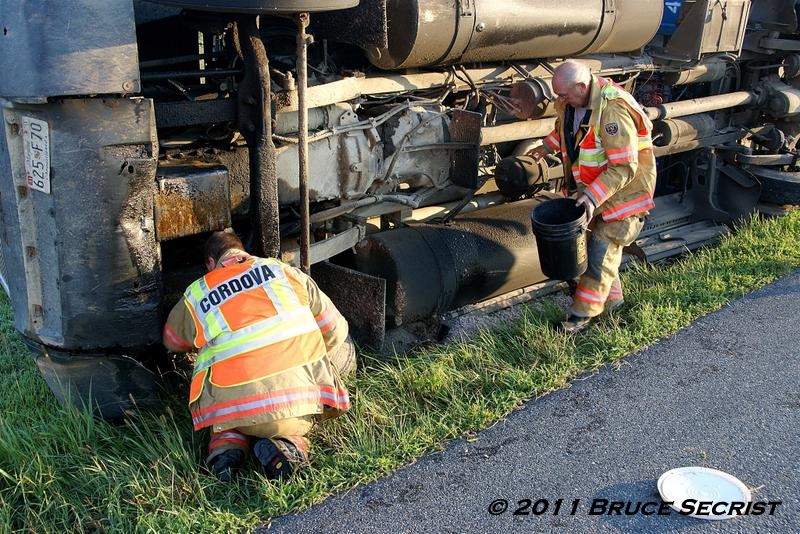 8/17/2011 – At 6:40 AM Talbot Center dispatched Station 50 (Cordova) for a wash down on Route 328 in the area of Fox Road. Units responding were advised they would be assisting Maryland State Police with an overturned tractor trailer with fuel leaking from the saddle tanks. At this time Special Unit 13 (The County Pump Off Unit) was added to the box.
Units arrived on location to find one tractor trailer off the roadway overturned. The driver of the truck refused treatment at the scene. Crews remained on the scene for several hours while Jess Jr's and Sons up righted the tractor trailer.
Officer 501 (M. Secrist) had command.
Units on scene: Utility 57, Engine 51, Special Unit 13, MDE and Maryland State Police.
Photographs by : Bruce Secrist