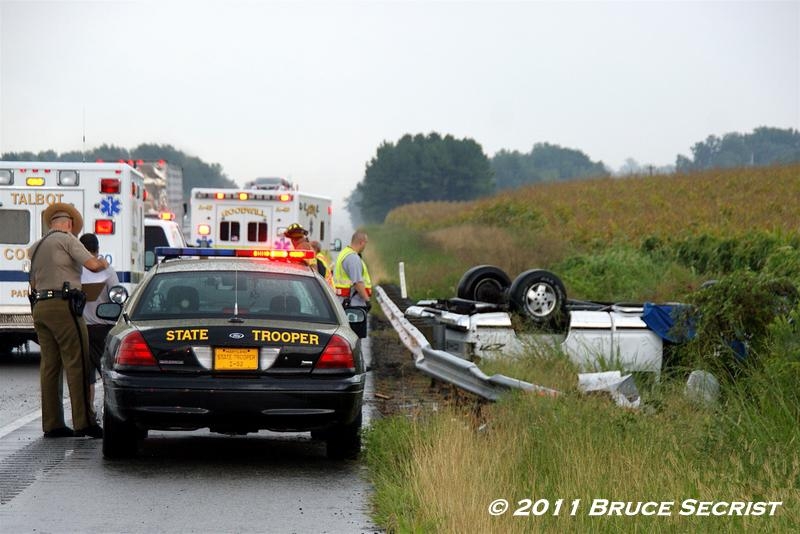 8/25/2011 – Talbot Center dispatched Station 80 (Queen Anne-Hillsboro) and Paramedic 90 for a 10-50 PI with rollover on Ocean Gateway just east of Shore Highway. While units were in route Talbot Center added Station 50 (Cordova), Queen Anne's Co. Paramedic 40 and Paramedic 400 to the call. Units arrived on location to find one vehicle overturned in the ditch.
Due to severe thunderstorms in the area, Aviation was grounded and one patient was transported to the Memorial Hospital at Easton by Paramedic 90.
Units on scene: Rescue 84, Engine 51, Paramedic 90, Paramedic 40, Paramedic 400, Talbot Sheriff's Dept. and Maryland State Police.
Photographs by : Bruce Secrist