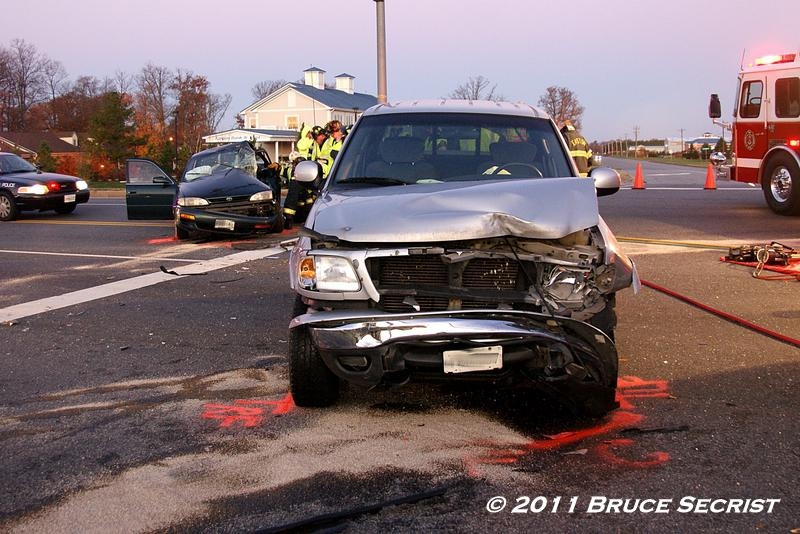 11/18/2011 – At approximately 6:00 AM Talbot Center dispatched Station 60 (Easton) and Paramedic 96 for a 10-50 PI at the intersection of Glebe Road and the Easton Bypass. Chief 60 (J. McNeal) arrived on location, reported it to be serious and established "Easton Bypass" command.
After evaluation by Paramedics, the driver of one vehicle was transported to the Memorial Hospital at Easton with minor injuries. The driver of the second vehicle was heavily entrapped and pronounced dead at the scene. The Bypass was closed for several hours while the accident was investigated by the Easton Police Department.
Units on scene: Chief 60, Chief 61, Rescue 61, Engine 68, Engine 65, Ambulance 61, Paramedic 90, Paramedic 96, Easton Police Dept. and State Highway.
On behalf of Fire in the Hole Photography, I would like to offer our condolences to everyone affected by this tragedy.
Photographs by : Bruce Secrist