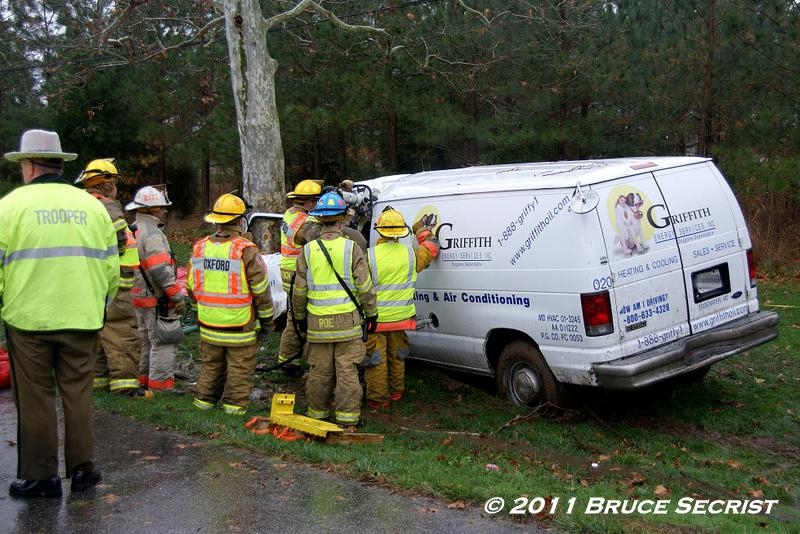 11/29/2011 – At approximately 1:45 PM Talbot Center dispatched Station 20 (Oxford) and Paramedic 93 for a 10-50 PI on Oxford Road (Route 333) in the area of Harleigh Lane. Minutes later Talbot Center advised all responding units that a Sheriff's Deputy was on location and reported heavy entrapment. At this time Rescue 61 and Paramedic 96 were added to the Rescue Box.
Units arrived on location to find one van into a large tree with the driver heavily entrapped. After patient assessment, the driver of the van was declared a "Priority 4" and the scene was turned over to the Maryland State Police for their investigation.
Units on scene: Chief 20, Truck 23, Engine 28, Paramedic 21, Paramedic 93, Rescue 61, EMS-1, Talbot Sheriff's Dept, Maryland State Police and State Highway.
On behalf of Fire in the Hole Photography, I would like to offer our condolences to everyone affected by this tragedy.
Photographs by : Bruce Secrist