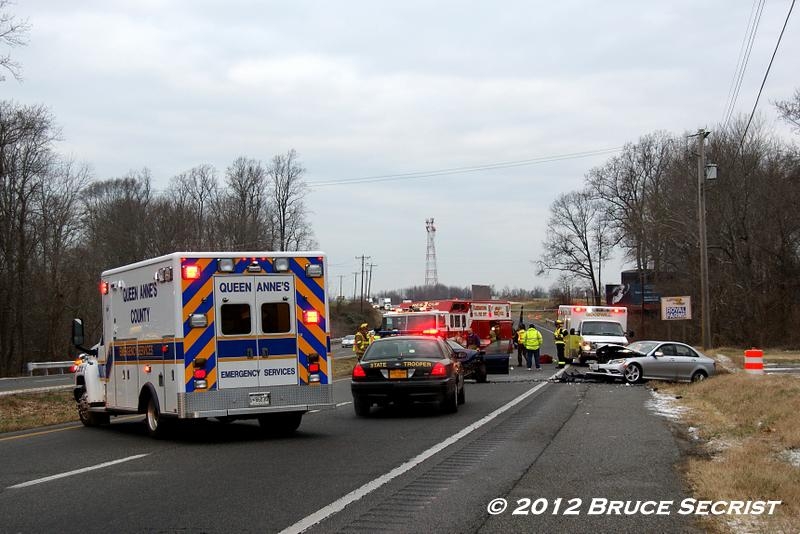 1/5/2012 – At approximately 7:45 AM Queen Anne's County dispatched Station 3 (Queenstown), Station 4 (Goodwill), Paramedic 300, Paramedic 40 and EMS-3 for an MVC with entrapment on Route 50 in the area of Route 213.
Paramedic 300 arrived and advised the actual location was Route 50 and Lake Drive. The paramedics confirmed entrapment and Aviation was requested. At this time Talbot County Station 80 (Queen Anne-Hillsboro) was added to the assignment. Crews from Rescue 3 and Rescue 4 quickly extricated the patients and assisted with stabilizing them for transport while the crew from Rescue 84 checked and secured the vehicles.
Two patients were transported to the University of Maryland Shock Trauma Center in Baltimore by Trooper 6. Route 50 remained closed for approximately 1 ½ hours while the Maryland State Police investigated the accident and the scene was cleaned up.
Officer 303 (F. Russum) had "Route 50" command.
Photographs by : Bruce Secrist