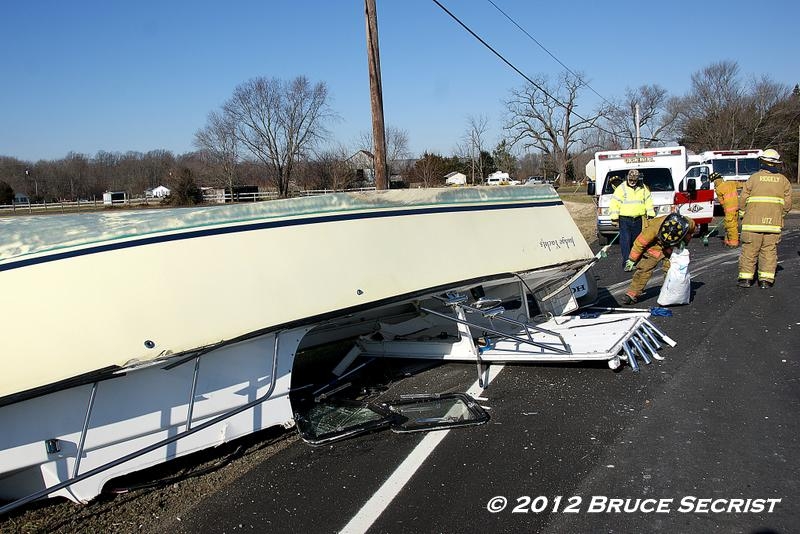 1/14/2012 – Caroline dispatched Station 400 (Ridgely), Station 600 (Greensboro) and Paramedic 14 for an MVC at the intersection of Oakland Road and Cow Barn Road. Units arrived on location to find one large boat overturned on the side of the road. The occupants in the truck were uninjured however the boat suffered significant damage.
The boat was up righted and loaded back onto the trailer by Knott's Towing.
Officer 415 (B. Utz) had command.
Photographs by : Bruce Secrist