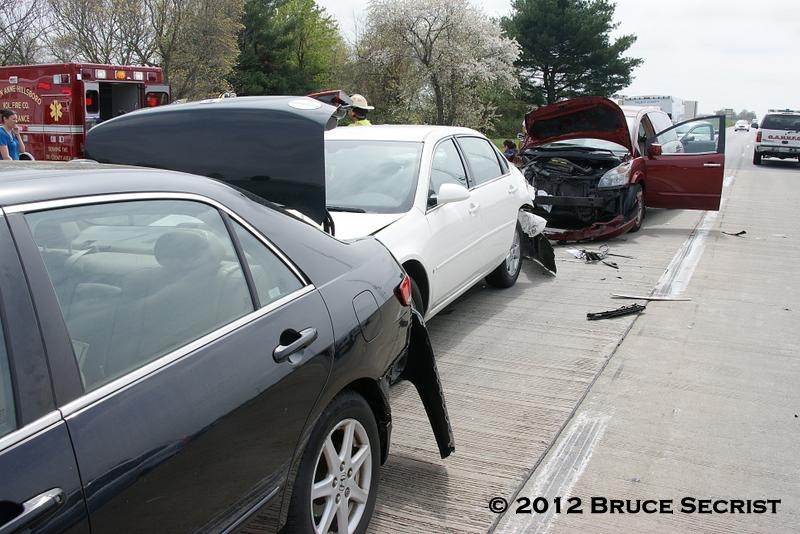 4/1/2012 – Shortly after lunch Talbot Center dispatched Station 80 (Queen Anne-Hillsboro) and Paramedic 90 for a 10-50 PI at Route 50 and Route 404. Chief 80 (T. Unruh) arrived on location to find several vehicles involved in a rear end style collision. Officer 802 (T. Unruh) established command and requested additional Paramedic units.
Talbot Center added Queen Anne's County Paramedic 40, Paramedic 300 and Caroline County Paramedic 16 to the Rescue Box. After patient evaluation, Aviation was requested. One patient was transported to the University of Maryland Shock Trauma Center by Trooper 6 while six other patients were transported by ground to local facilities.
Units on scene: Chief 80, Rescue 84, Ambulance 80, Paramedic 90, Paramedic 40, Paramedic 300, Paramedic 16, Trooper 6, Maryland State Police and Talbot Sheriff's Dept.
Photographs by : Bruce Secrist