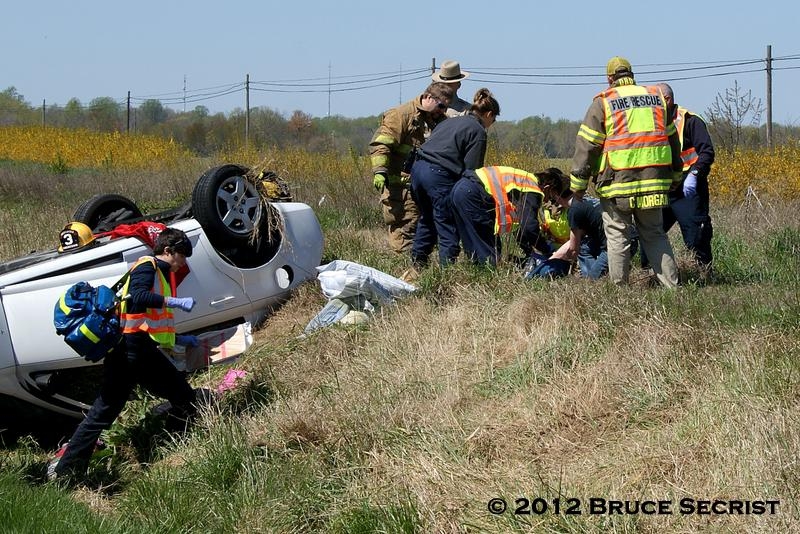 4/2/2012 – Queen Anne's County dispatched Talbot County Station 80 (Queen Anne-Hillsboro), Station 3 (Queenstown), Paramedic 300 and EMS-3 for an MVC with rollover on Route 404 in the area of Owens Road.
Rescue 84 arrived on location to find one vehicle off the roadway overturned, Officer 801 (C. McNeal) established command. After patient evaluation command requested Aviation. Paramedic 300 transported one patient to the helipad at the Armory in Queen Anne where they were loaded onto Trooper 6 for transport to the University of Maryland Shock Trauma Center.
Units on scene: Chief 80, Rescue 84, Paramedic 300, EMS-3, Trooper 6 and Maryland State Police. Station 3 units were cancelled prior to their arrival.
Photographs by : Bruce Secrist