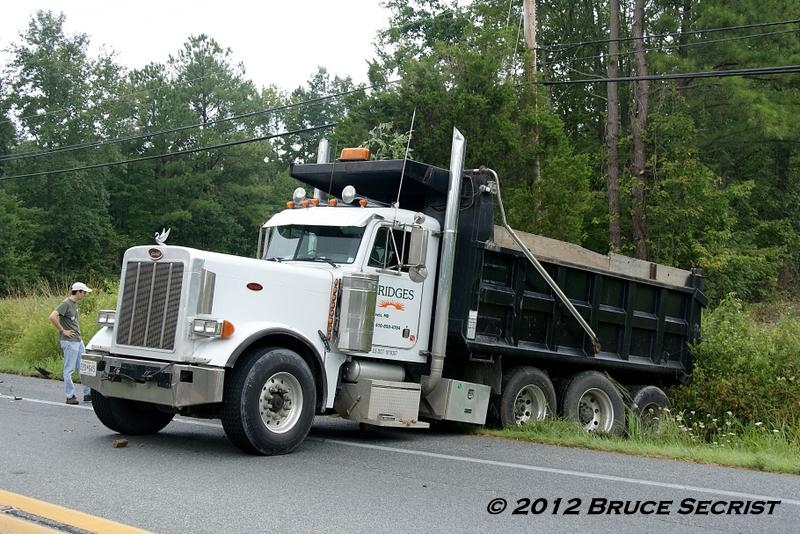 8/2/2012 – At approximately 12:05 PM Talbot Center dispatched Station 60 (Easton), Station 40 (St. Michaels), Paramedic 90 and Paramedic 96 for a 10-50 PI reported serious, car vs. dump truck on Route 33 in the area of Travelers Rest Road.
Chief 40 (S. Guschke) arrived on location, reported a pickup vs. a dump truck and Officer 402 (S. Guschke) established command. After patient evaluation Aviation was requested and an LZ was established by Engine 68 at the MEBA School of Engineering. The driver of the pickup was transported to the University of Maryland Shock Trauma Center by Trooper 6 and the driver of the dump truck refused treatment at the scene.
The cause of the accident is under investigation by the Maryland State Police.
Photographs by : Bruce Secrist