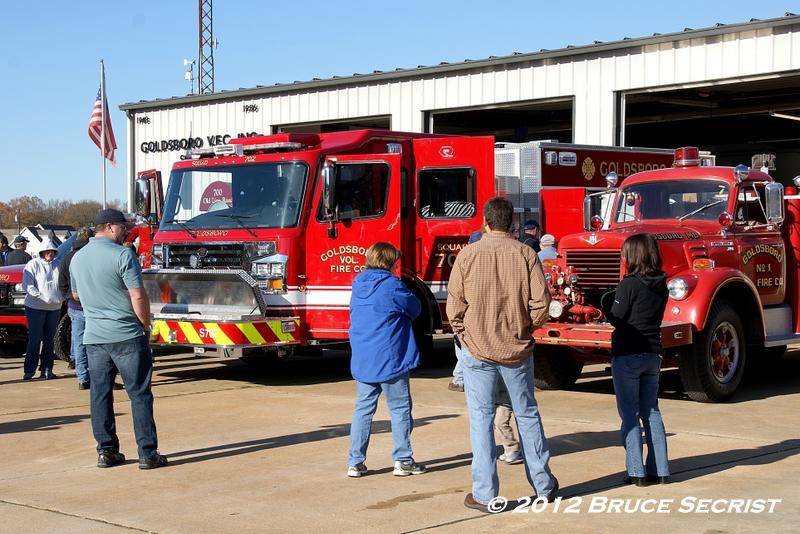 11/17/2012 – On Saturday November 17th The Goldsboro Volunteer Fire Company held their dedication and housing for Squad 702 and Brush 704. The dedication was led by Chief J.T. Bartz. Squad 702 was dedicated to Mr. Wayne Durham for his continuous outstanding service and dedication to the Goldsboro Volunteer Fire Company. Mr. Wayne has 50 years of active service.
Squad 702 is a 2012 Rosenbauer with an EXT body mounted on a R611 Commander Chassis. It features a 1000 gallon tank, 30 gallon foam tank, 1500 gpm Hale Pump, a 15 KW Harrison Generator and a full compliment of Holmatro Rescue tools. Squad 702 was sold by DPC Emergency Equipment from Marydel, Delaware.
Brush 705 is a 2002 Chevy featuring a skid pack and a full compliment of forestry hand tools. This unit was built by the members of the Goldsboro VFC.
Both units were placed in service following the dedication ceremony.
Photographs by : Bruce Secrist