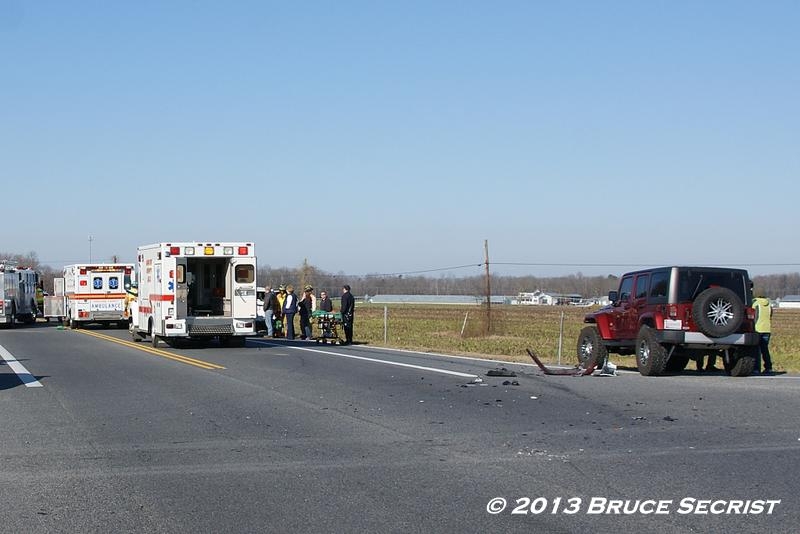 1/5/2013 – Caroline dispatched Station 400 (Ridgely), Paramedic 13, Paramedic 14 and Talbot County Station 80 (Queen Anne-Hillsboro) for an MVC with entrapment at the intersection of Shore Highway and Downes Station Road.
Units arrived on location to find two vehicles involved in a rear end style collision. After further investigation it was determined that there was no entrapment however Aviation would be needed. One patient was transported to the Memorial Hospital at Easton and the other patient was transported to John Hopkins Hospital by Trooper 1. All other patients refused treatment at the scene.
The cause of the accident is being investigated by the Maryland State Police.
Units on scene: Chief 4, Engine 405, Engine 401, Rescue 84, Paramedic 13, Paramedic 14, Trooper 1, MSP and Caroline Sheriff's Dept.
Photographs by : Bruce Secrist