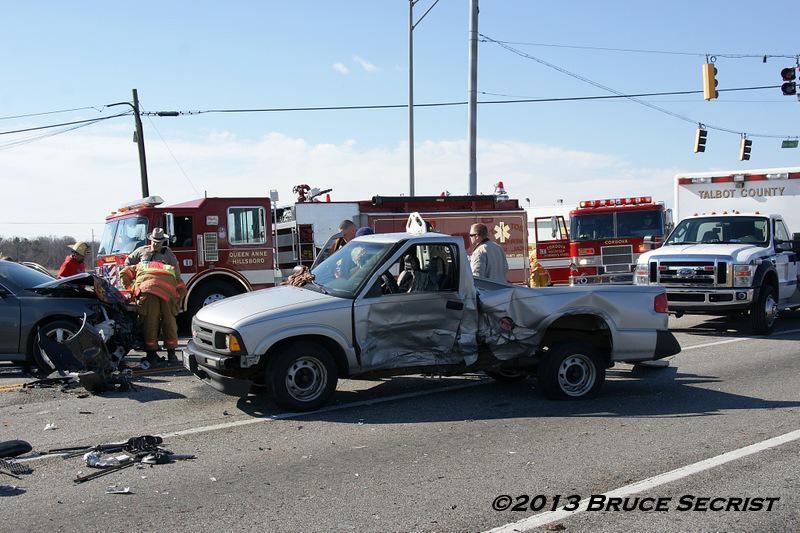 2/12/2013 – Talbot Center dispatched Station 80 (Queen Anne-Hillsboro), Station 50 (Cordova), Paramedic 90 and Paramedic 96 for a 10-50 PI, reported serious with entrapment at the intersection of Shore Highway and Route 309.
Officer 803 (C. McNeal) arrived on location, reported two vehicles involved with no entrapment and established command. Once patient assessment was complete Aviation was requested. One patient was transported to the University of Maryland Shock Trauma Center by Trooper 6 and the other patient was transported to the Memorial Hospital at Easton with minor injuries.
Units on scene: Rescue 84, Engine 51, Paramedic 90, Paramedic 96, Paramedic 51, Trooper 6 and MSP.
Photographs by : Bruce Secrist