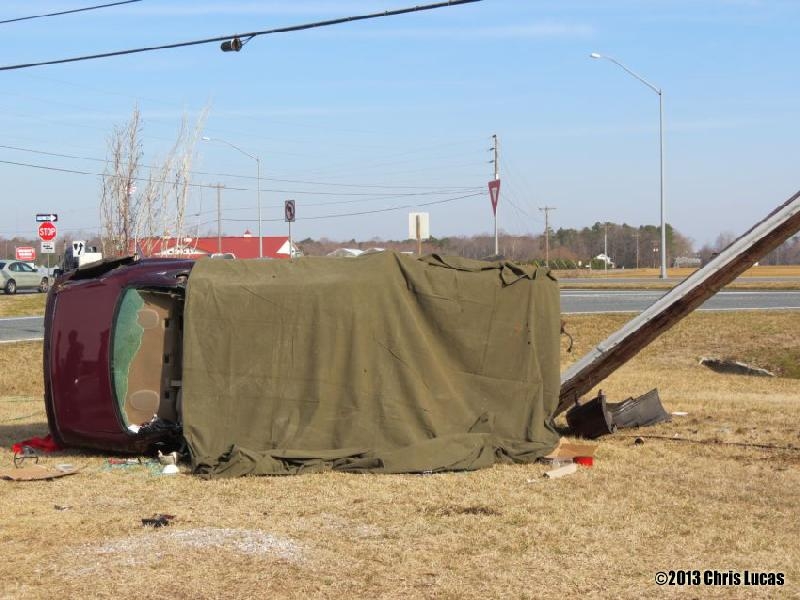 2/25/2013 – Monday Feb. 25, 2012 0901 hours, Hebron VFD was alerted for single vehicle Overturned with Rescue, Ocean gateway and Railroad Rd.
Ladder5 and PM-B5 arrived to find single vehicle on its side with pole cut in half, and the driver was trapped. The pt. was pronounced D.O.A. and after extensive extrication, M.E. and MSP worked on reconstruction.
Units on scene: Ladder-5, PM-B5, T/C-5, MSP, Choptank Electric.
Units were on scene 2 hours.
Photos : ©2013 Chris Lucas