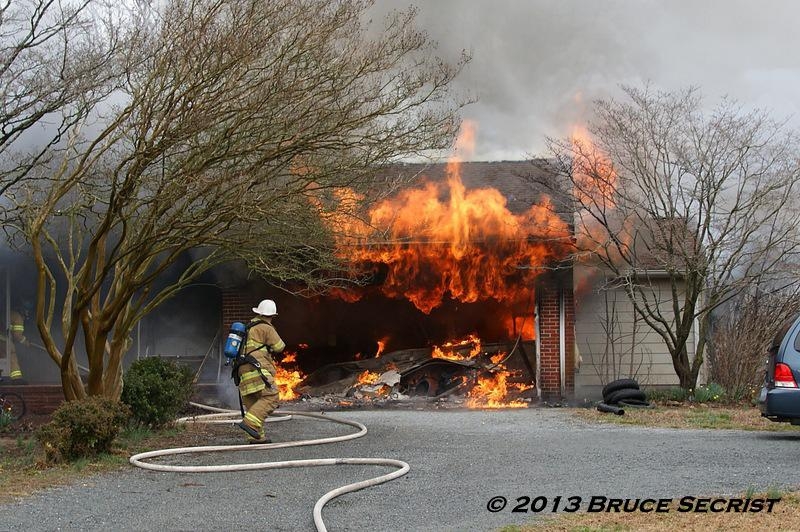 3/12/2013 – At 2:40 PM Caroline dispatched Station 300 (Denton), Station 400 (Ridgely) and Station 600 (Greensboro) for a vehicle fire threatening a structure at 515 Elaine Avenue. While units were responding, Caroline advised it was a motorcycle in the garage and the fire had extended to the structure.
Ambulance 392 arrived on location and reported heavy fire showing. Engine 302 arrived, laid a supply line in and Officer 316 (D. Higgs) established command. The crew from Engine 302 made an aggressive interior attack on the blaze keeping the fire damage contained to the kitchen area and garage of the structure. The crew from Tower 310 made an attack on the exterior of the structure. Crews from Engine 304, Engine 401, Engine 603 and Engine 85 assisted with extensive overhaul. The Caroline Sheriff's Department and Denton Police department also assisted on the scene. Crews remained on location for approximately 3 hours.
The cause of the fire is under investigation by the Maryland State Fire Marshall's Office.
Photographs by : Bruce Secrist