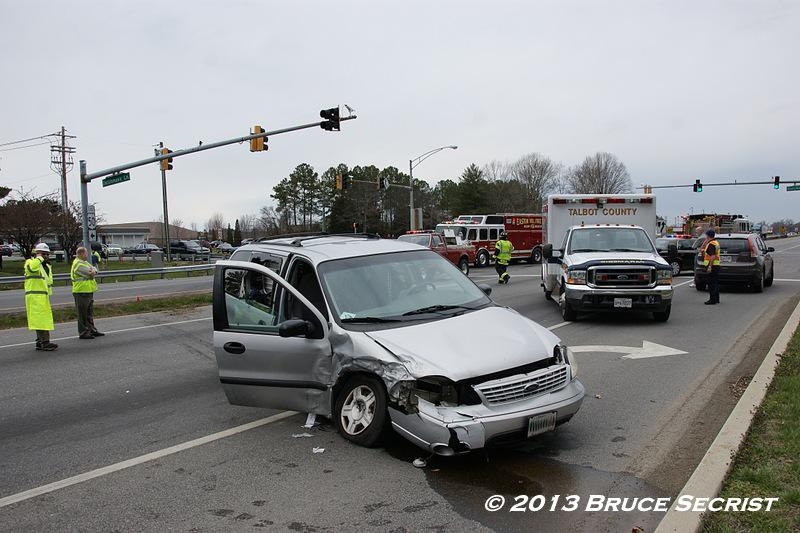 4/1/2013 – Talbot Center dispatched Station 60 (Easton), Paramedic 90 and Paramedic 96 for a 10-50 PI reported serious with entrapment at the intersection of Ocean Gateway and Dutchman's Lane.
Units arrived on location to find an unmarked Maryland State Police cruiser and a passenger van involved with heavy entrapment in the Police cruiser. Once extrication was complete the driver of the van was transported by Trooper 1 and the State Trooper was transported by Trooper 6. Both patients went to the University of Maryland Shock Trauma Center.
Ocean Gateway remained closed in both direction while the investigation was conducted.
Photographs by : Bruce Secrist