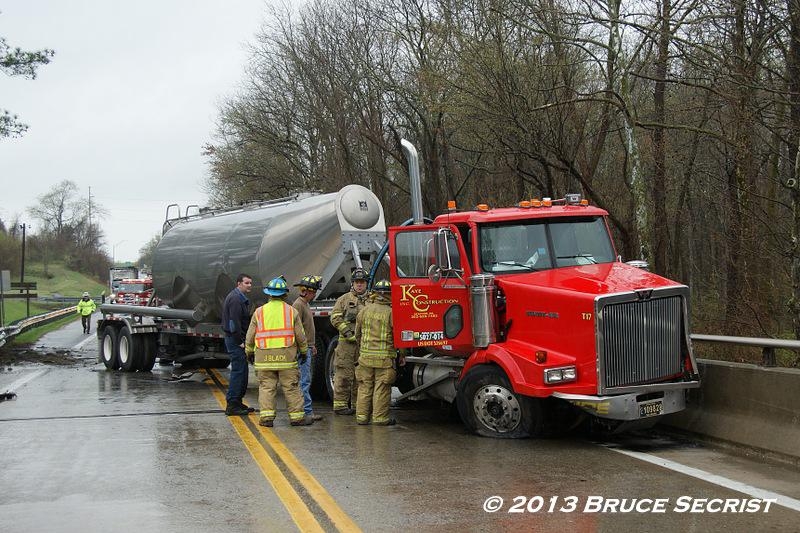 4/12/2013 – Caroline dispatched Station 80 (Queen Anne-Hillsboro), Station 400 (Ridgely), Station 300 (Denton) and Station 50 (Cordova) for an MVC, reported serious with HazMat, on Shore Highway in the area of Cemetery Road. Chief 80 (C. Morgan)arrived on location to find two tractor-trailers involved with diesel fuel leaking from the saddle tanks of one truck. Officer 801 (C. Morgan) established command.
Crews worked to stop and contain the leak as quickly as possible however some of the fuel made its way to the Tuckahoe River. Command requested additional resources from MDE, Talbot County Special Unit 16, the Pump-Off Trailer from Queen Anne's County Station 1 (Kent Island) and a boat from Station 56 (Marydel). Shore Highway remained closed in both directions for most of the day while the crews cleaned up the spill and debris from the accident. Both truck drivers refused treatment at the scene.
The cause of the accident is being investigated by the Maryland State Police.
Photographs by : Bruce Secrist