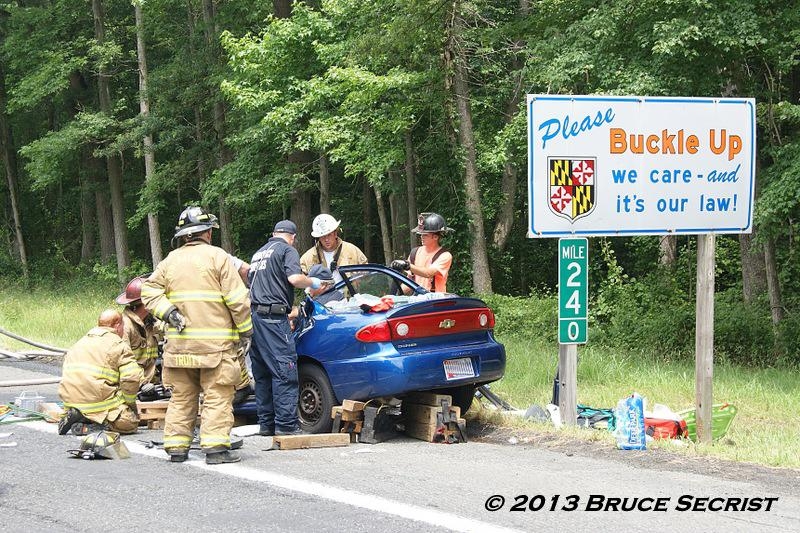 6/30/2013 – Caroline dispatched Station 300 (Denton), Paramedic 392 and Paramedic 13 for an MVC, reported serious with entrapment and possible ejection on Route 404 in the area of Federalsburg Highway. Chief 3 (D. Higgs) arrived on location; reported 2 vehicles involved in a head-on collision and established command. Once command was able to evaluate the scene, additional resources were requested. Crews from Rescue 300 and Engine 103 extricated patients from both vehicles. One patient was transported by Trooper 6 to a trauma facility, however all other Aviation units were cancelled due to storms approaching the area. The other eight patients were transported by ground. One patient succumbed to his injuries at PRMC.
Route 404 remained closed for several hours while the Maryland State Police conducted their investigation.
On behalf of Delmarva Fire Photography, I would like to offer our condolences to everyone affected by this tragedy.
Photographs by : Bruce Secrist