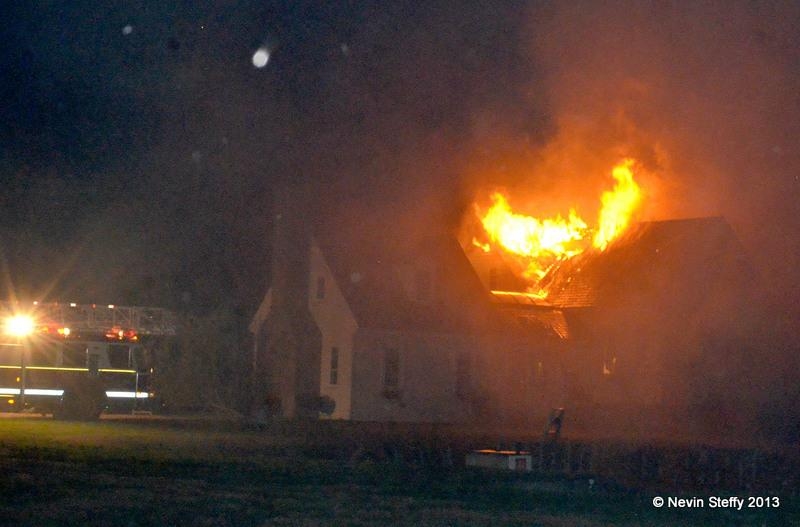 11/11/2013 – At 1839 hours on November 11, 2013, Kent County Central Alarm alerted Fire Box 70-3 for a house fire at 4523 Piney Neck Road, outside of Rock Hall.
As units marked on radio, they were advised the caller advised of fire through the roof of an occupied dwelling with all occupants removed from the house. Units arriving confirmed the report.
Units were hampered by water supply issues initially and a strong wind blowing in off the Chesapeake Bay. Following a brief interior attack, Command 7 ordered an evacuation of the structure and a switch was made to a defensive attack.
Photographs by : Nevin Steffy