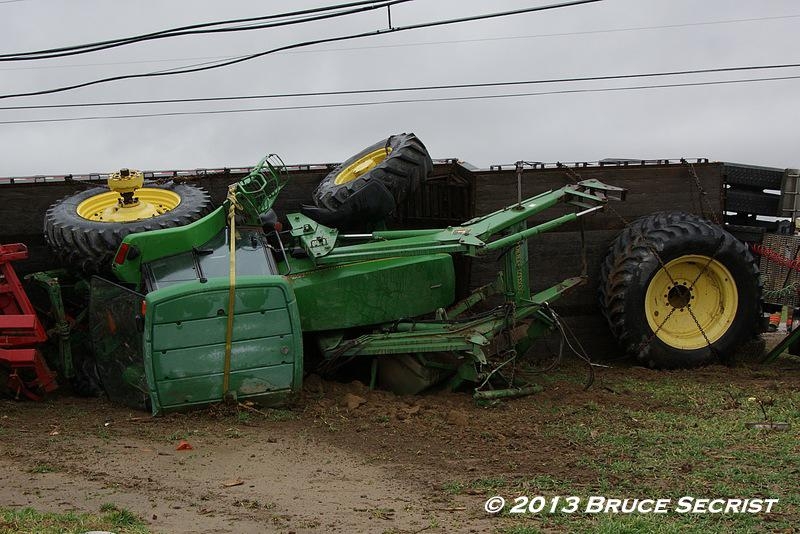 12/23/2013 – At approximately 12:15 PM Caroline dispatched Station 600 (Greensboro) and Station 700 (Goldsboro) for an MVC with rollover, involving a tractor-trailer, on Greensboro Road in the area of Union Road. Units arrived on location to find one tractor-trailer loaded with farm equipment overturned in the field. Officer 616 (B. Biddle) established command. The driver of the truck refused treatment and the scene was turned over to the Maryland State Police.
Crews from Jess Jr. and Sons up righted the wreckage after the saddle tanks were pumped off by MDE. Greensboro Road was fully reopened at approximately 8:00 PM.
The cause of the accident is under investigation by the Maryland State Police.
Photographs by : Bruce Secrist