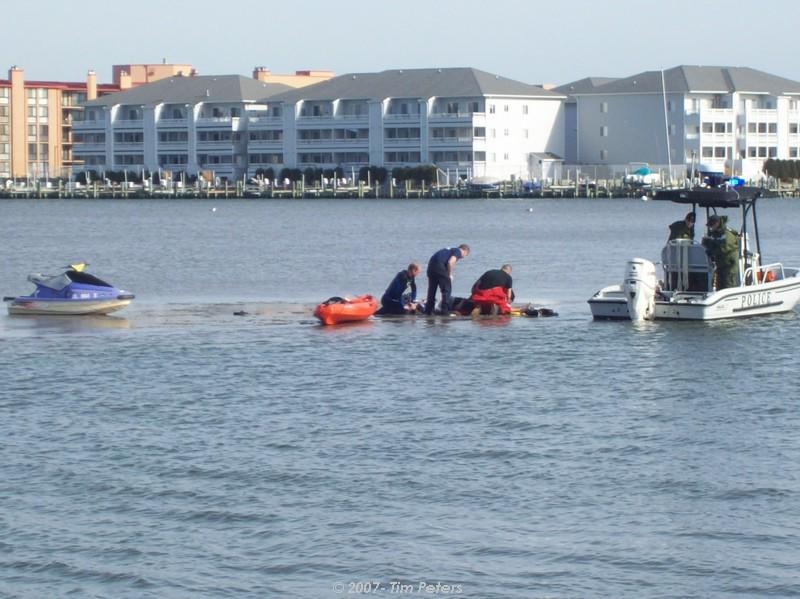 1/12/2008 – Ocean City Emergency Operations Center alerted crews for a reported water rescue in the bay in the area of 15th Street.
Witnesses stated that they saw a man lying on the sandbar at 15th street with an unoccupied jet ski near by.
Emergency workers used personal water crafts and the Natural Resources Police Boat to reach the patient. Paramedics Bobby Magee & Bryan Trimble arrived on location to find a male pt. in serious condition. The patient was flown to PRMC in Salisbury, where he was later transferred to the University of Maryland Shock Trauma in Baltimore.
Photos Courtesy of: Tim Peters, Ocean City Fire / EMS