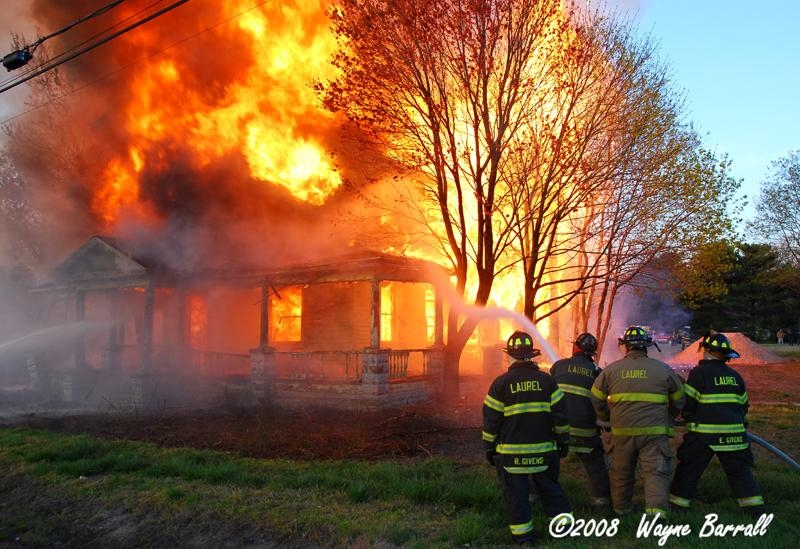 4/16/2008 – The Laurel Fire Department with the assistance of the Blades, Delmar, and Sharptown Fire Departments conducted a control burn of a large colonial residential structure. Firefighters set up hose lines to protect the overhead wires and to keep the embers down during the burn. Ignition was shortly after 1900 hours, and the old structure stood tall before it fell down in approx. an hour or so. Thanks go out to Blades, Delmar, and Sharptown for assisting, and Fire in the Hole Photography for some outstanding photos.
Units on Scene: Laurel E-3, E-4, E/T-5, Brush 81-1, Ambulance 81, U-81, Blades E-4, E-5, E-9, E/T-2, Command 71, Delmar Tanker 74, Sharptown E/T-1402.
Story by Dwayne Chaffinch, LFD
Fire in the Hole Photographers Waynr Barrall, JR Adkins, Dave Coleman & Moe Cropper were all on scene.