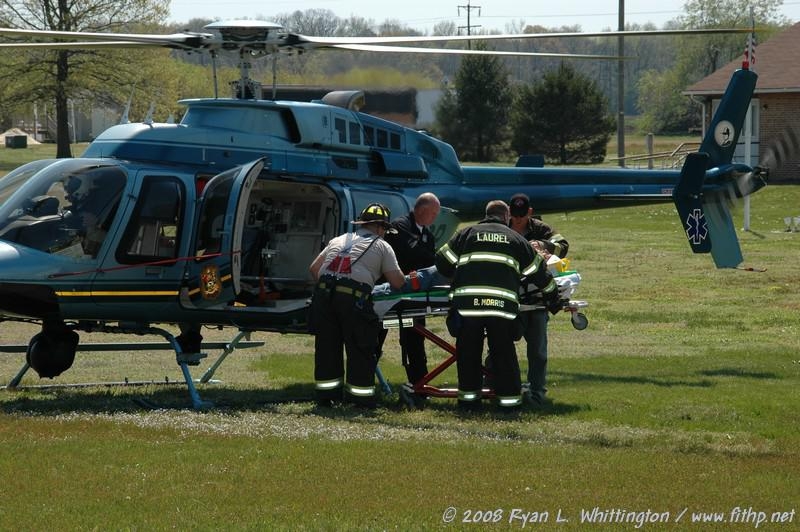 4/18/2008 – At 1410 hours Sussex County E.O.C alerted Station 81, Medic 102, Medic 107, Trooper 2, and Station 74 EMS for a reported MVC involving a motorcycle in the 32000 Block of Bi-State Blvd.
81-Command responded with Fire Chief Mark Sheridan. Chief Sheridan arrived on scene to find a motorcycle on its side and a white van with front end damage. Paramedic 74 arrived on scene and began care of one patient, while the crew from A-81 assisted Medic 102 with the patient being flown to PRMC.
Rescue 81 & Engine 4 arrived shortly after to assist EMS with patient care and loading.
Chief Sheridan placed the situation under-control at 1439 hours.
Units Responding: 81-Command, A-81, Rescue 81, Engine 4, Medic 102, Medic 107, Trooper 2, DSP, LPD, 81 & 87 FP.
Photographs by : Ryan Whittington