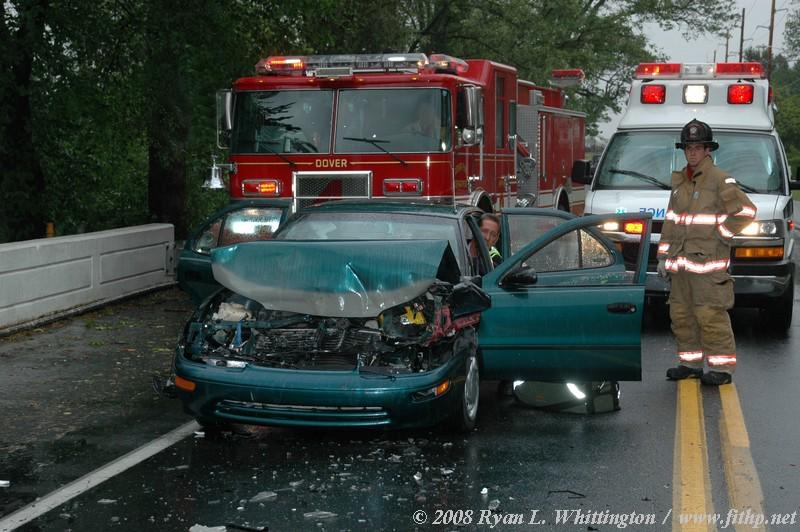 5/15/2008 – Shortly after 1600 hours, Kent Count E.O.C. received a 911 call of a reported MVC on New Burton Road in the area of Blue Beach Road. The initial report came in as a multiple car MVC with a vehicle reported on fire. The call was transferred to Dover Fire Dispatch.
Crews arrived on scene to find a four car MVC with no fire. There were multiple patients. Dover 15 arrived on location and established command.
Prime Care EMS transported patients to Kent General Hospital with ALS on board.
Units on scene: Dover Fire Engine, Prime Care EMS, Kent County EMS, Dover PD.
Photographs by : Ryan Whittington