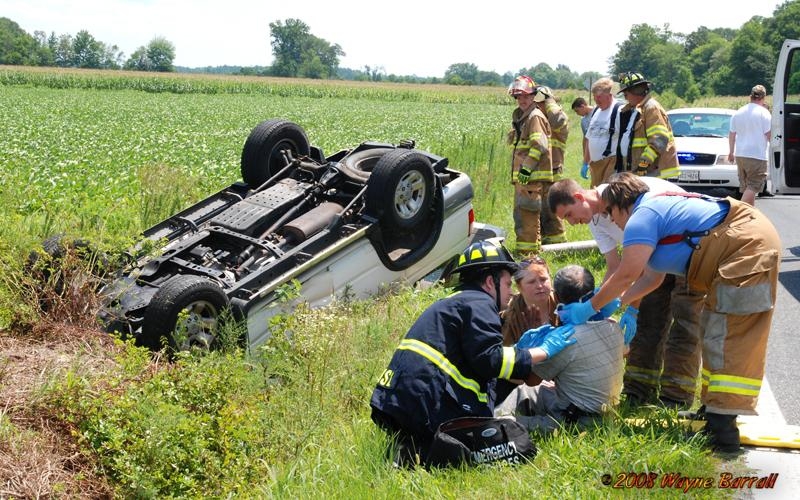 8/3/2008 – On 8-03-08 the Delmar Fire Department was alerted for an accident with injuries and rollover on Jersey Rd near Adkins Rd. Units arrived to find an SUV overturned into a deep ditch. The driver was able to break a window and free himself before emergency crews arrived.
Paramedic A-74 began treating the only occupant of the vehicle, but he later refused treatment and decided not to go to the hospital.
Delmar Fire Police shut down Jersey Rd unit the vehicle was removed from the ditch. The Wicomico Co Sheriff's Department was on scene.
This stretch of Jersey Rd has seen its share of serious accidents. Many drivers fail to make the corner here and end up in the same ditch as the driver did today.
Units on scene:
Paramedic A-74, Rescue 74, Engine 74-3, Delmar Fire Police and the Wicomico Co Sherriff's Department.
Story & Photos can also be seen on Delmar Fire Department
Photographs by : Wayne Barrall