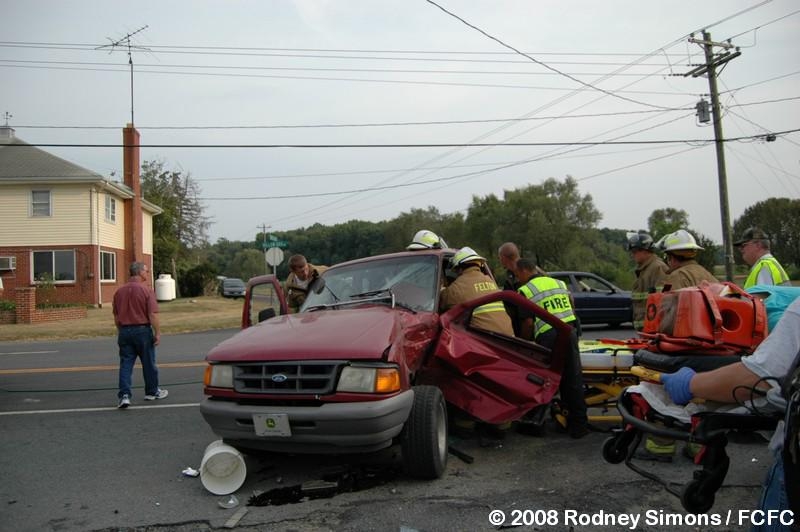 8/25/2008 – On Monday, August 25, 2008, at 1718 hours Kent County EOC alerted Station 48 for a Motor Vehicle Accident with injuries in the area of Willow Grove Road & Cow Marsh Creek Road. A-48 responded just after dispatch and B-48 shortly after.
Rescue / Engine 48-1 responded with Fire Chief Kevin Rains (48-15). A-48 arrived on scene and found a two vehicle MVC with two patients. A-48 requested ALS after rapid triage of patients and also advised 48-15 there was need for a door pop on vehicle # 1.
Chief Rains arrived on scene and had his crew assist the EMS personnel and began to set-up for extrication. Engine 48-3 arrived on scene and assisted with extrication.
Crews had the door removed within minutes.
Felton EMS transported 2 subjects to Kent General Hospital in Dover.
Units Responding: A-48, B-48, Rescue / Engine 48-1, Engine 48-3, KM-7, DSP, 48 FP
Story By: Ryan Whittington
Photos By: Rodney Simons