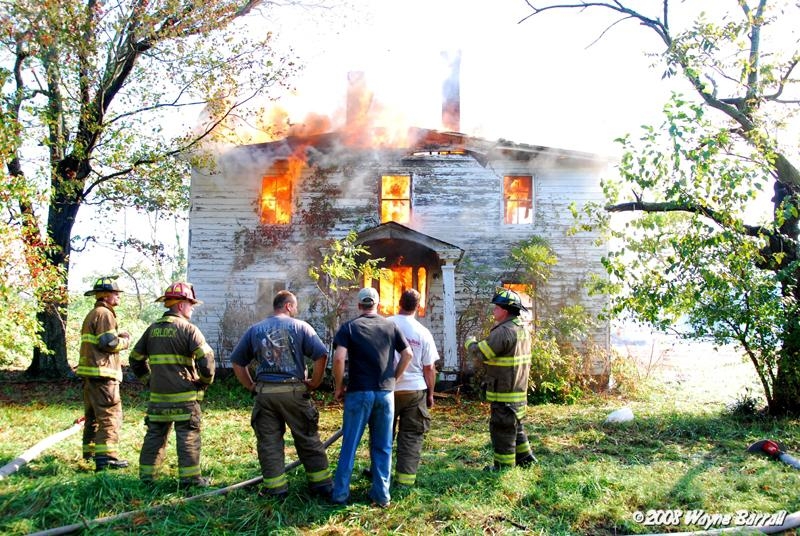 10/11/2008 – The East New Market Fire Department held a drill on Structural Fire Fighting drills at a old large farm house on Cedar Grove Rd. Crews started to arrive around 8am on a cool Saturday morning.
Training Officers conducted room and contents fires for the younger members could go in and put the fire out. Several of these evolutions were held for the guys to get some hose time.
Several members used roof ladders to ventilate the roof area as they would have done during a real emergency.
After the training was done, the home was allowed to burn to the ground. Crews set up water curtains in the front yard to protect power lines from the intense heat. Crews were on scene for about 3 ½ hours.
The following departments were on scene and helped with the drill. East New Market Fire Department, Vienna VFD, Secretary VFD, Linkwood Salam VFD and Hurlock Fire Department.
Fire in the Hole Photography would like to thank the officers of the East New Market Fire Department for the invite. Give us a call anytime!
Photographers on scene : JR Adkins, Billy Adkins, Wayne Barrall and Tim Walker