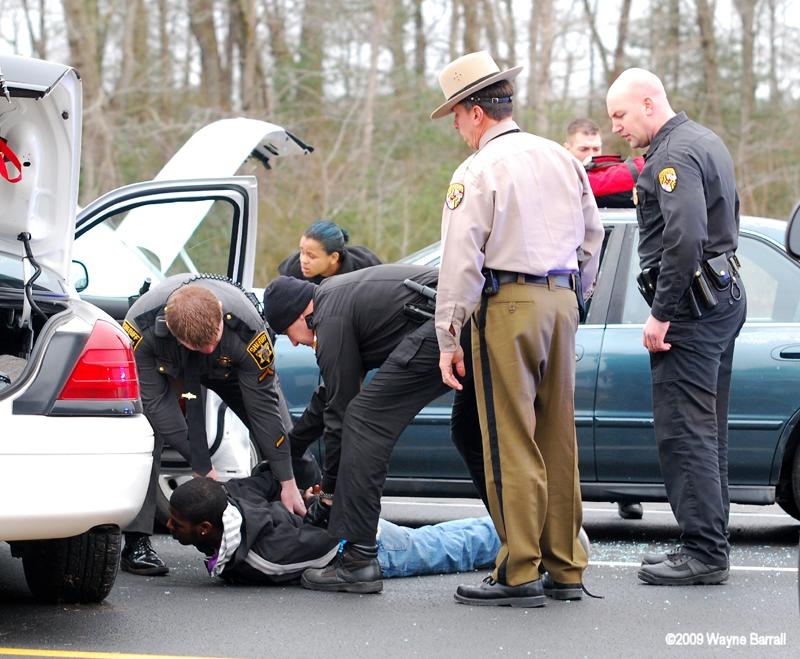 1/2/2009 – On Friday morning Police crews were responding to a burglary alarm at a home in Delmar Md. Police units found a vehicle leaving the scene at a high rate of speed and the police officer gave pursuit. Units from the Wicomico County Sheriff Dept, Maryland State Police gave chase into Delaware. The suspects car lost control and crossed over the median strip went down a ditch and came back up onto the highway heading south bound when it struck two Wicomico County Sheriffs units, ending the chase. Police officers took three subjects in custody after the crash.
Rt.13 south bound was closed for about a 1 ½ hours. The Delmar Fire Department Fire Police was called out to detour traffic away from the crime scene.
All suspects pictured here are presumed innocent until proven guilty in a court of law!
Photographs by : Wayne Barrall