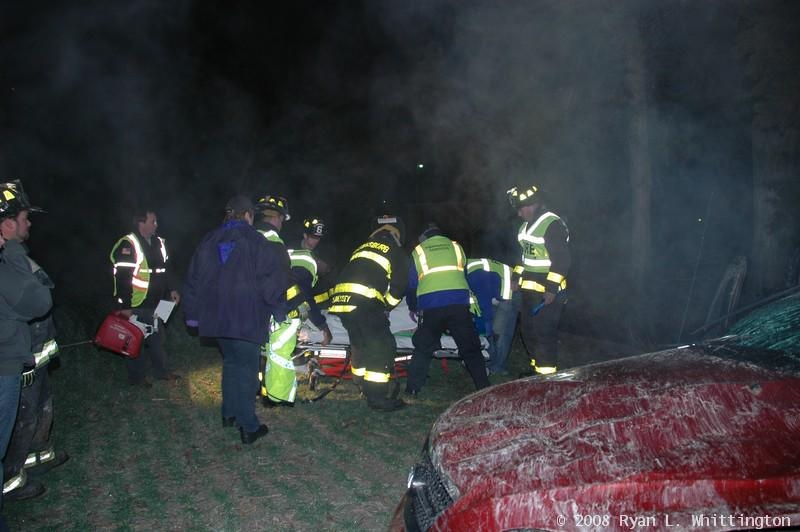 1/2/2009 – Just after 2300 hours Wicomico E.O.C alerted Station 6 Parsonsburg for a reported MVC with rollover and ejection in the area of Perdue Farms on Zion Church Road.
Captain Whittington (650) responded and established Zion Church Road Command. Command advised that one subject was ejected from the vehicle and the patient was priority 1.
Paramedic B-6 arrived on scene and began patient care. The Crew from the Rescue Engine arrived on scene and assisted EMS and secured the vehicle.
Units Responding: 650, 615, PM B-6, A-6, Rescue Engine 604, TC 6, U-6, MSP, and 630.
Photographs by : Ryan Whittington