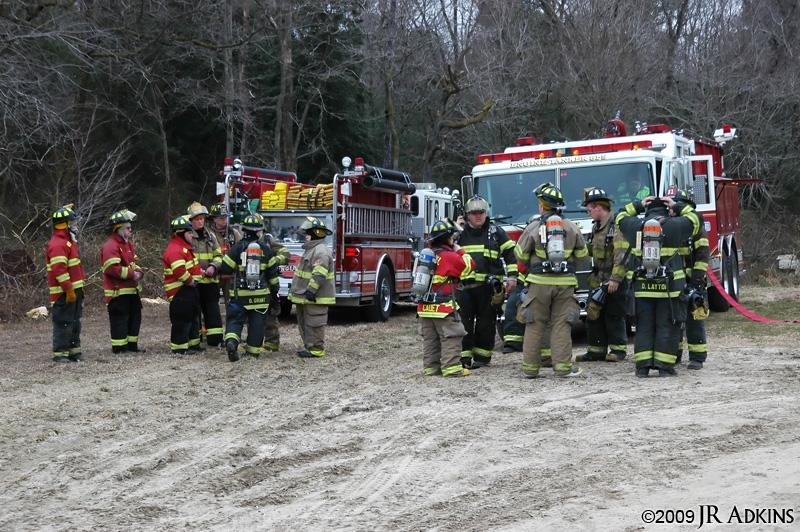 1/18/2009 – On Sunday January 18, 2009 the Laurel Fire Department along with Delmar & Sharptown Fire Departments conducted a controlled burn of a chicken house at 33226 Ellis Grove Rd in Laurel. Crews had to protect exposures such as other chicken houses and several 500 gallon propane storage tanks. This was a good time for all the cadets and newer members of the departments to gain valuable skills such as hose handling and water shuttle. The drill lasted about 1 ½ hours and was turned over to the property owner after the fire department deemed safe to leave the fire ground.
Fire in the Hole Photography would like to thank the Laurel Fire Department for the invite to attend all of their drills.
FITHP Photographers Wayne Barrall, Billy Adkins, JR Adkins & Tim Walker were all on scene.