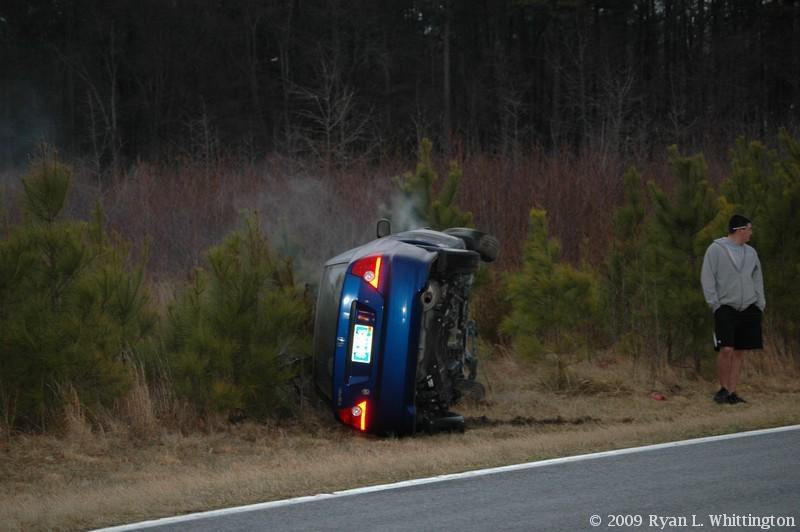 2/27/2009 – At 1715 hours, Kent County EOC alerted Station 48 for a reported vehicle fire in the area of Sandtown Road & Willow Grove Road. Fire Police Officer Collins arrived on scene to find a vehicle on its side with fire spreading to the woods. A small fire extinguisher was used to control the fire until the arrival of Rescue Engine 48-1.
Fire Chief Rains arrived on scene on the 48-1 and established command. The Engine Crew advanced a 50 foot section of hose and extinguished the fire.
Ambulance B-48 arrived on scene and obtained a refusal from one subject.
Units Responding: Rescue Engine 48-1, Engine 48-3, Fire Police, and DSP.
Photographs by : Ryan Whittington