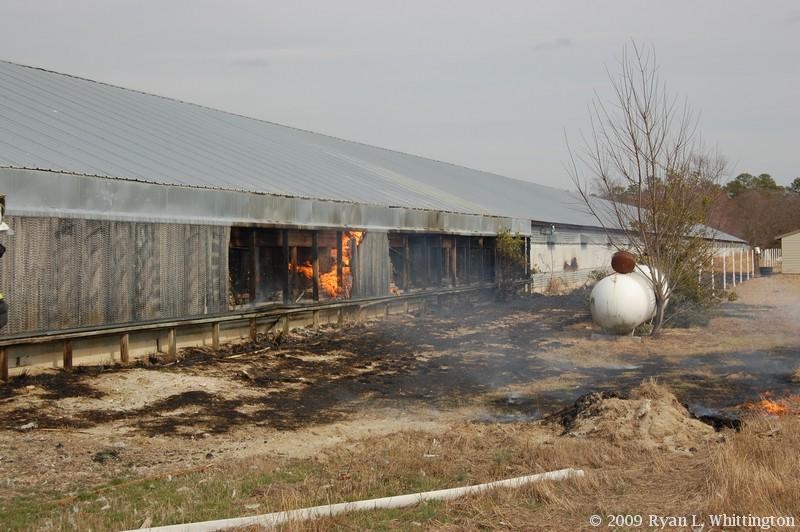 2/27/2009 – At 1326 hours Sussex County EOC alerted Station 81 (Laurel), Station 74 (Delmar), and Wicomico Station 14 for a reported Structure Fire.
81 Command responded with Asst. Chief Eric Whaley. Command arrived on scene to find a chicken house with fire on the north side of the chicken house. Engine 81-2 responded under the direction of Captain Dwayne Chaffinch.
The crew from Engine 81-2 advanced two inch and ¾ hand lines inside the chicken house to prevent the fire from spreading.
Crews put the fire out quickly despite the winds gusting over 20 mph.
Units Responding: Command 81, B-81, Engine 81-2, Tanker 81-5, Engine Tanker 1402, Engine 1404, Engine Tanker 74-2, 81- Fire Police, DSFM.
Photographs by : Ryan Whittington